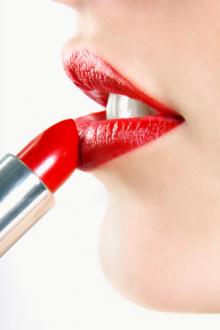 Aging Well
10 Little Changes That Take Off Five Years
If the Fountain-of-Youth Fairy came into your life and offered to wave her magic wand so you would look at least five years younger almost instantly, we're betting you wouldn't turn her down. Well, here we are with the next best solution. Read on for 10 surefire strategies to make yourself appear more youthful than you do right now.
Steal Anna Wintour's Bob-and-Bangs Hairstyle
An ultimate icon of chic, "Vogue"'s longtime editor-in-chief knows that a face-framing bob with eyebrow-grazing bangs hides any forehead wrinkles she may have, puts the focus on her eyes, and makes her neck seem longer. Copy her look and you'll get those anti-aging benefits,
Go Blonde!
Whether or not becoming a blonde will guarantee that you'll have more fun is debatable, but you'll almost certainly take a few years off your appearance. Boomer celebs who know that lighter is better as the years go by are legion, including Helen Mirren, Sharon Stone, Jessica Lange, and Madonna.
Whiten Your Teeth
Yellow teeth that result from the thinning "dentin" layer are sure to give away your age. Our resident dental expert here at ThirdAge, James Eisdorfer, DDS, recommends whitening strips such as Crest 3D if you're not up for a professional procedure. However, he says so-called whitening toothpaste and gum have almost no effect at all.
Wear Bright Lipstick
Dr. Eisdorfer also says that bright lipstick, especially red, makes your teeth seem to sparkle more. We'll add that brilliant shades on your lips also give your whole face a fresher appearance.
Banish the "Mom Jeans"
If you're a "curvy girl," show off what you've got! Denim fabrics with some built-in stretch are a boon. Of course, too tight isn't good, and skinny jeans may not be your best option, but baggy jeans can definitely age you.
Use Foundation Sparingly
Opt for a moisturizing foundation that's formulated especially for older skin, which tends to be drier and more fragile than it once was. And while you're at it, pick a brand with SPF in the mix. Or simply use a tinted moisturizer. Another good choice is mineral foundation that goes on with a brush. And consider applying whichever product you choose only on your nose and the areas of your face that have the fewest wrinkles. That way foundation won't collect in the creases and end up emphasizing them.
Swear by Your Spanx
Yes, do your ab reps and all the rest, but you'll almost certainly still have the inevitable "meno-pot." Suck it in as much as you can, but why not let the smoothing miracle of Spanx help you out?
Rock the Stilettos
High heels are not meant for long days on your feet or for walking any distance, but they are undeniably sexy and they make your legs look gorgeous At least for special occasions, wear shoes that say you're still in the game. After all, you can bring along sneakers or ballerina flats for a quick change at party's end if you like!
Stand Tall!
Practicing good posture not only makes you look younger, it's also good your health. Remember the old trick of balancing a book on your head while you walk? It really works! Do it a couple of times a day so you'll have the correct muscle memory to keep from slouching.
Lose the Granny Glasses
You know how in the movies and on stage, the Marion the Librarian types always whip off their specs when they transform into ravishing come-hither babes? That's a stereotype only because it rings true. Glasses can make you  look older than you are. Or not. Plenty of celebs wear glasses with great flair – in particular Meryl Streep and Sarah Palin. But those ladies know how to pick styles that flatter instead of scream "frumpy." Wire frames are out these days. Trending are Palin-style no-frame glasses as well as frames in dark colors or even red. The idea is to make the glasses a noticeable fashion statement. Also, think about getting contacts if that's a possibility for you. The newer types called "multifocal" or "varifocal" take care of distance vision as well as "presbyopia" – the middle aged condition that makes reading fine print difficult. Another possibility is "monovision" if you're near-sighted and also presbyopic. You wear a distance vision lens in the eye that strongest for that and a close vision lens in the eye that sees nearby objects best. Your brain figures it all out. Voilà! You can see again – and look great, too!
Sondra Forsyth is Co-Editor-in-Chief of ThirdAge.com. She is a National Magazine Award winner with scores of major magazine bylines and twelve books to her credit. Her most recent book is "Candida Cleanse: The 21-Day Diet to Beat Yeast and Feel Your Best". Sondra was Executive Editor at "Ladies' Home Journal," Features Editor at "Cosmopolitan," and Articles Editor at "Bride's." A former ballerina, she founded Ballet Ambassadors, an arts-in-education company in New York City, and served as Artistic Director for 16 years.
Editor's note: This is part of a series of articles and that we are bringing back because we know you can't be reminded too often about ways to keep looking and feeling younger and better!