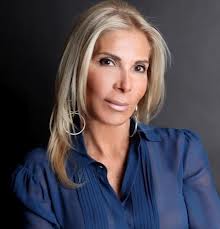 Exercise
4 Can't-Fail Workout Tips
Once you start your workout routine and you are getting all the exercises down, you need to change your routine by working the same body parts, but with different exercises. Your body gets used to the repetition and it will stop changing. Yet once you change your workout, your body will quickly respond.
This is equally important when doing cardio. If all you do is walk on the treadmill, alternate and start doing the elliptical trainer or the bike. Change is always good and it really works when you are training!
1  Know your body clock before beginning a new workout program. This is the most important tip. Try to work out at the time you have the most energy. If you're a morning person, work out early in the day. The reverse works if you're a night person – train in the afternoon or evening. Working out while you have the most energy will yield the best results!
2  Try to do your weights workout first. Weight training should be done first, because it's a higher intensity exercise compared to cardio. Once again, it's best to train when you have the most energy!
3  Cardio exercise should be the last thing you do at the gymbecause it helps your body recover by increasing blood flow to the muscles and flushing out lactic acid, which builds up in the muscles while you're weight training. It's the lactic acid that makes your muscles feel stiff and sore.
4  Don't forget to stretch after!Stretching is just as important as cardio and resistance training. Your muscles will be better prepared to receive exercise when they've been properly stretched, plus it will help you avoid getting hurt. We don't want that!
New York City's celebrity Life&Style coach and anti-aging experWarshaw-Wernick comes to your rescue when your life needs a redesign inside and out. Andrea, who is in her 60s but looks like she could be in her 40s, is an expert in the stage of a woman's life she calls "Chapter Two". Andrea is the founder of the boomer website http://fabatanyage.com/ and she launched the Fabulous Forever Program http://fabatanyage.com/fabulousforever/ to help women 45 years and over achieve their life and style goals.
Want Andrea to help you refresh your life? Contact her at andrea@fabatanyage.com.