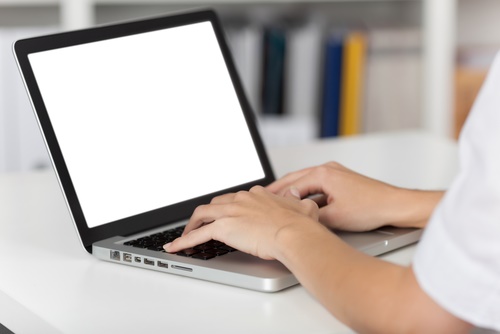 5 Tips for Safe Online Shopping
You might have resisted the idea of online shopping for a while, but these days, chances are you're doing it just like millions of other Americans.
Unfortunately, though, with the convenience of online shopping comes the possibility of fraud. How can you protect yourself and your personal information? The Internet security firm McAfee has some suggestions:
COMPARISON SHOP – Use comparison sites or search engines to find the lowest prices for what you want. But, just as in the offline world, if something seems too good to be true, it probably is. McAfee suggests that if a company's prices seem very low, the site may be fraudulent. Some signs McAfee points out: there may be typos, and the merchant may ask for unnecessary information like your Social Security number or date of birth.
LOOK THEM OVER – Does the site have a physical address and phone number? If you're suspicious about the site, McAfee suggests calling the phone number to see if there's a representative available. See if there's any information on the site about how long the company has been in business. Also check their customer service policies, the McAfee experts suggest, and whether they offer warranties or allow repairs, exchanges or returns.
READ CUSTOMER REVIEWS – Search online for customer reviews of the company. If you see several complaints, think twice about buying from them.
THINK OF THE TOTAL COST – Take the shipping costs into consideration – McAfee recommends that before you buy, look at the shipping policies and the delivery times. These fees will affect your total cost, and they should be reasonable. If you want your purchase by a certain date, see whether the company can ship in time and if so, how much it will cost.
According to McAfee, in the U.S., there's a law that sellers who don't have a posted shipping policy must ship merchandise within 30 days of receiving an order. If the seller is outside the U.S., see if they ship internationally. In all cases, find out whether the company has shipping insurance.
Can you return or exchange? Practically every online shopper has experienced some disappointment when getting a purchase that didn't fit or didn't work or was more cheaply made than it looked on the site. For that reason, the McAfee experts said, look at the site's return and exchange policies before you buy. Find the answers to some other questions, too: Is there a time limit for returns, or other restrictions like a restocking fee. If the seller offers only store credit in a return, see if you will have to use that credit by a certain date.
DON'T TAKE PRIVACY FOR GRANTED – Many (if not most) online shoppers don't even look at what the seller's privacy policy is. But make sure that your information won't be shared with third parties. The McAfee experts emphasize that you should give out only enough personal information to make your purchase.
McAfee, the world's largest internet security company, offers services for both consumers and businesses. For more information on computer safety, visit McAfee.