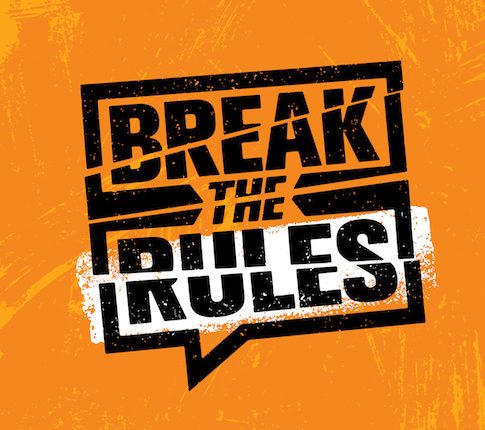 Aging Well
6 Rules You Should Break about Getting Older
Social "rules" are all around us—little norms about dress or behaviors that we follow without even realizing it. And when you age, those rules get a bit stricter: You're told what to wear, how to eat, and even what to do with your time.
Luckily, you don't have to follow all of those guidelines. Listed below are six common "rules" for older women that deserve to be broken.
Cut Your Hair Short
There's a belief that as women get older, their hair should get shorter. But that's simply not the case. While it's true that as we age our hair can lose pigment, become thinner, or change texture, that doesn't mean we should lop it all off.
Your hair cut and style is more important than the length of your locks. Certain cuts may not flatter your face shape, but that's true at any age. Grey hair can be beautiful in any shape or style, so if you like your longer style, keep it.
Don't Show Too Much Skin
Another common rule for women as they age is to cover up. Your skin likely looks different from how it did when you were a teen, it's true, but that doesn't mean you need to hide in turtlenecks and layers. Don't be afraid to show a bit of skin with an above-the-knee skirt or sleeveless blouse.
Here's a tip: If you feel self-conscious about how your skin looks, try caring for it with moisturizers. They will help your skin maintain its elasticity, which will help with your skin's appearance in the long run. Using sunblock, exercising, and eating right can help too. So invest in a great skin care routine, welcome the summer with a new pair of shorts, and get out there and show some skin.
Slow Down
One of the myths of getting older is that you'll slow down or be more sedentary. If you weren't physically active before, you may feel like it's too late to start exercising now. And while it's true that your metabolism changes and slows as you age, it's never too late to start working out. You just need to find exercises that match your ability.
The Office of the Surgeon General, through its Step It Up call to action, asked Americans to be more physically active simply through walking, noting that "walking . . . may be a good way to help people who are inactive become physically active because walking can be easily adapted to fit one's time, needs, and abilities." And if walking isn't doable for you, look into your options for limited-mobility exercises.
Give Up Learning New Things 
"You can't teach an old dog new tricks"—you've probably heard that before, right? But few things could be further from the truth. Getting older doesn't mean you've missed your chance at getting your degree or continuing your learning. There are many online resources that allow you to learn from the comfort of your home at any age.
Costs for online learning are less expensive than attending a brick-and-mortar school, and you can learn at your own pace. And don't let the fear of technology keep you away—there are plenty of ways to learn more about new devices and how to use them.
Stick to Neutral Makeup Tones
As you age, people will tell you that wearing subtle makeup will make you look younger. This may be true for some women, but it doesn't mean you can't have fun with your cosmetics. Play around with subtle statements—rather than use a bright color all over your eyelid, for example, opt for a sweep of purple liner along your top lash line for drama instead.
Highlight foundations can give your face a soft glow, and bold lip colors can be flattering on anyone. So don't shy away from color. Try a racy fire engine red lip and wear your gorgeous smile.
Avoid Dressing Fashionably or Trendily
Once women get closer to the age of 50, they're often told to dress more "age-appropriately." But here's a secret: Anything that makes you feel good is appropriate at any age; just because you're older doesn't mean you need to dress in bland, loose clothing. Wear color, accessorize, and build a wardrobe that fits your personality.
If you don't feel comfortable with ripped jeans or crop tops, that's okay! Leave them on the shelf and instead opt to add touches of trendy items to your wardrobe. A leopard print scarf or a bulky, bold necklace can update an outfit and make you feel great.
Remember, age is just a number—don't follow along with rules that need to be broken.
Monique Serbu is a freelance digital journalist specializing in business, marketing and technology topics. Her work can be seen on Venture Beat, MediaPost and the Stanford Blog