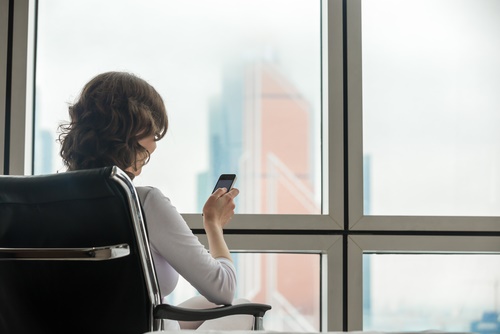 7 Ways To Protect Yourself From Your Smartphone
By Stacy Vogler
Baby Boomers are are wholeheartedly embracing technology, including mobile devices. Research shows that Boomers are now the fastest growing segment of smartphone users. But as they access the latest technology, they have to be careful about exposing themselves to risks, such as identity theft. And they'll need to think about ways to protect their valuable mobile electronics.
Here are some tips:
1. Think of your smartphone as a mini-computer: Today's smartphones are often a preferred gateway for the web, and people use apps to execute transactions involving financial data. Don't think of your phone as just a handset; keep in mind that it has valuable data on it and that it is an expensive piece of equipment in its own right, just like your PC and other electronics. Protect it accordingly.
2. Don't fall for phishing scams: People tend to trust the messages they receive on their smartphones, but remember, an unsolicited email or download received on your phone is just as suspect as one you receive on your desktop or laptop. Never give out personal information, including information on health as well as finance and identity, via email or text message, and don't download apps from sources you don't absolutely trust.
3. Be careful about using public Wi-Fi: Logging onto a social media site like Facebook while using free Wi-Fi at the local coffee shop or airport lounge can help you avoid data charges from your carrier. But be wary of visiting secure sites such as a banking app while using public Wi-Fi. Scammers may be able to use the open stream to steal passwords and account information.
4. Make sure you password-protect your smartphone: About 40% of smartphones are not password protected. This is a huge mistake: If you don't set up a password, a thief can access your personal account data, contacts list and identifying information in just seconds if your smartphone is lost or stolen. Setting up a password is easy, and it won't delay you when answering calls. You can also put it on auto-lock, which means it locks down after a few minutes, making it even harder for a thief to access.
5. Download and set up a "find my phone" app: Some smartphones (such as iPhone 5s and iPhone 5c) come with a preloaded app that allows the user to remotely activate a "find my phone" feature they can use to track the whereabouts of the phone via a laptop, desktop, tablet or another smartphone. This is a great way to recover a lost or stolen phone, so make sure you set it up before you need it.
6. Make sure you understand your phone's default settings: Take a look at your phone's manual and go to the settings screen to turn features off and on according to your needs. The default settings may broadcast information you'd rather keep private, such as the exact location where a photograph was taken. Default settings may also enable remote access unless you turn it off.
7. Restore your smartphone's factory settings before you sell it or give it away: When it's time to move on to a new smartphone, you may want to trade your old phone in or give it to a friend or relative. Before you do, go to the settings screen and return the phone to its factory settings. That will erase personalized data and any stored passwords.
Stacy Vogler is managing director of ProtectYourBubble USA, an insurance company that offers a range of products, including smartphone and identity theft protection, geared toward the digital 21st century world. Visit ProtectYourBubble.com for more information.