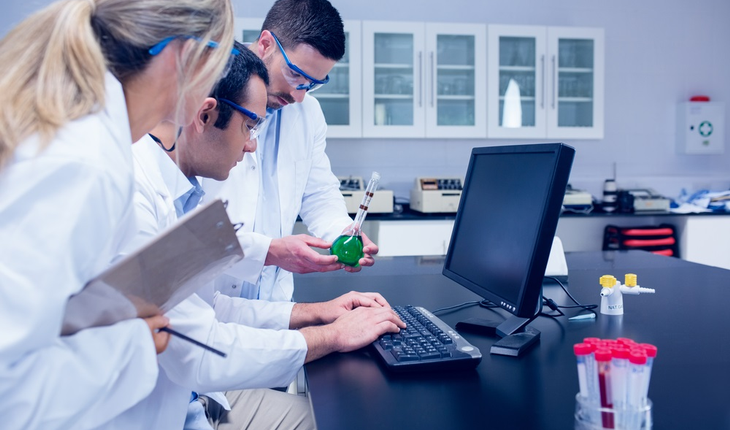 A New Tool in The Fight against Diabetic Blindness
For the first time, researchers have used an animal model to aid in the diagnosis of diabetic retinopathy. Diabetic retinopathy (DR) is a retinal microvascular disease that often causes blindness in adults who have had diabetes mellitus for 10 years or more. Estimates are that 600 million people will have some sort of diabetic retinopathy by 2040.
According to a news release from the University of Missouri, the institution whose researchers led the effort, the mouse model exhibiting diabetic retinopathy symptoms could lead to future studies in humans.
The findings were published in Scientific Reports.
"Diabetic retinopathy is a common retinal complication of diabetes mellitus that can be categorized in different stages in humans," said Shyam Chaurasia, an assistant professor of ophthalmology and vision sciences research in the MU College of Veterinary Medicine. "Multiple interlinked pathways–including malfunctions in the immune system–lead to cellular damage. These vascular and neuronal abnormalities in the retina lead to 'blind spots' and complete blindness. With the prevalence of diabetes reaching record levels, it is important to develop the tools needed to combat this disease."
The team focused on a specific inflammasome, called the NLRP3 inflammasone, a protein responsible for the activation of harmful inflammatory responses. According to the news release, long-term hyperglycemia results in the activation of the NLRP3 inflammasome.
The scientists used a new technique called laser speckle flowgraphy to test diabetic mice that processed NLRP3.
"Several new techniques and potential diagnostics are demonstrated in this study for the first time, including the laser speckle flowgraphy technique, which may prove useful in the diagnosis of human diabetic retinopathy," Chaurasia said. "This is the first study to show that the activation of the NLRP3 inflammasome is involved in the proliferative changes observed during DR progression, proving that this mouse model could be useful in screening potential drugs to fight the disease."