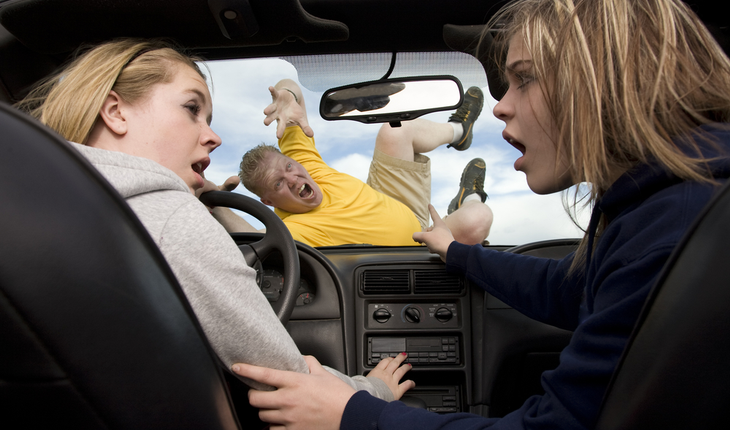 Addiction & Substance Overuse
A Third of Young Adults Have Ridden with an Impaired Driver
Roughly a third of recent high school graduates have ridden in a motor vehicle with a substance-impaired driver, according to a study by researchers at the National Institutes of Health and other institutions. The study found that during the first two years after high school graduation, 23 percent of young adults had ridden with a marijuana-impaired driver at least once, while 20 percent had ridden with an alcohol-impaired driver, and 6 percent had ridden with a driver impaired by harder, illicit drugs, such as amphetamines, opioids, cocaine, or glue or solvents.
A release from NIH notes that the analysis was conducted by researchers at NIH's Eunice Kennedy Shriver National Institute of Child Health and Human Development (NICHD); Colorado State University, Fort Collins; the Colorado School of Public Health, Denver; and Yale University, New Haven, Connecticut. Their results were published in March 2018 in the Journal of Studies on Alcohol and Drugs.
The authors analyzed data from NICHD's NEXT Generation Health Study, a seven-year study of more than 2,700 U.S. adolescents starting at grade 10. Its goal is to identify the social, behavioral and genetic factors linked to health and healthy behaviors. Along with NICHD, funding for the NEXT Generation Health Study was provided by NIH's National Heart, Lung, and Blood Institute and the Maternal and Child Health Bureau of the Health Resources and Services Administration.
The authors noted that having ridden with an impaired driver in the past was linked to a higher risk of driving while impaired and of riding with an impaired driver in the future. Other factors that increased the risk for riding with an impaired driver were living alone and not attending a four-year college. For young adults in the study who attended a four-year college, living on campus increased their risk of riding with an impaired driver.
The authors called for enhancements to informational programs that educate young people on the risks of riding with impaired drivers.