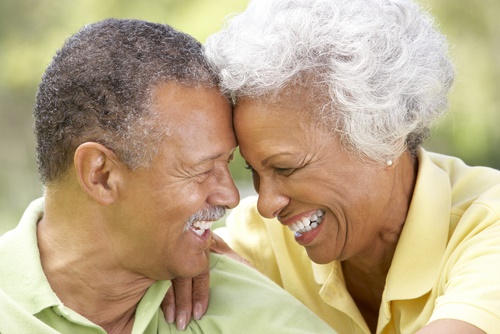 Aging Doesn't Have to Age You
After 40 years of writing "Energy Express," Marilynn Preston isn't only the author of America's longest running fitness column, she's a role model for staying vibrant and engaged as you age. In her new book, ALL IS WELL: THE ART (AND SCIENCE) OF PERSONAL WELL-BEING (Creators Publishing, April 2017, paperback & E-book) she shares her nine rules for healthy aging.
Here are five of them:
Expect success. Aging is not a disease. It's part of the natural flow of life. So embrace the positives about aging—wisdom and freedom are two biggies—and let go of the negative.
Exercise (mind and body). You can't hear this enough. To age gracefully, stay active. It's a must. Move it or it disappears. Walk, bike, swim, do yoga, whatever you like. Strength train, too. If you decide to run with only one of my so-called rules, make it this one.
Vent in healthy ways. Difficult things happen as you age. Sickness, pain, loss. You can't avoid the stress but you can, you must, learn to deal with it in healthy ways. Yoga, Qigong, meditation – all exist for that purpose. Find your own practice, your own path, and you'll know you're on it when your anger turns to forgiveness, your jealousy to joy.
Take risks. If you want to feel vital, fully alive as you age, keep taking risks. Keep challenging yourself. Keep testing your limits. "Go out on a limb," Jimmy Carter said. "That's where the fruit is." When was the last time you went out on a limb?
Accept what is. Strive to accept your life as it unfolds, without being angry or bitter, or feeling victimized. At the same time, fight hard to live the best, most-balanced life possible. Don't dwell in the past or obsess about the future. Live in the moment, and love the kind, compassionate person you are.
Marilynn Preston—journalist, healthy lifestyle expert, Emmy winning TV producer—is the author of "Energy Express," America's longest-running syndicated fitness column. In her engaging, opinionated style, Marilynn explores what it means to live a healthy, happy lifestyle. From eating clean to going green, from losing weight to adding muscle, from living longer to dying more easily, Marilynn links body and mind to culture and politics, and always encourages readers to start where they are. Marilynn is an ACE-certified fitness trainer and certified Wellcoach, and she has written two other books, Dear Dr. Jock: The People's Guide to Sports and Fitness and Work Well, Be Well. She created, co-wrote and exec produced the nationally syndicated "Energy Express" TV series about sports, fitness, and adventure for kids and families. It won two Emmys and a Women's Sports Foundation award for outstanding programming.