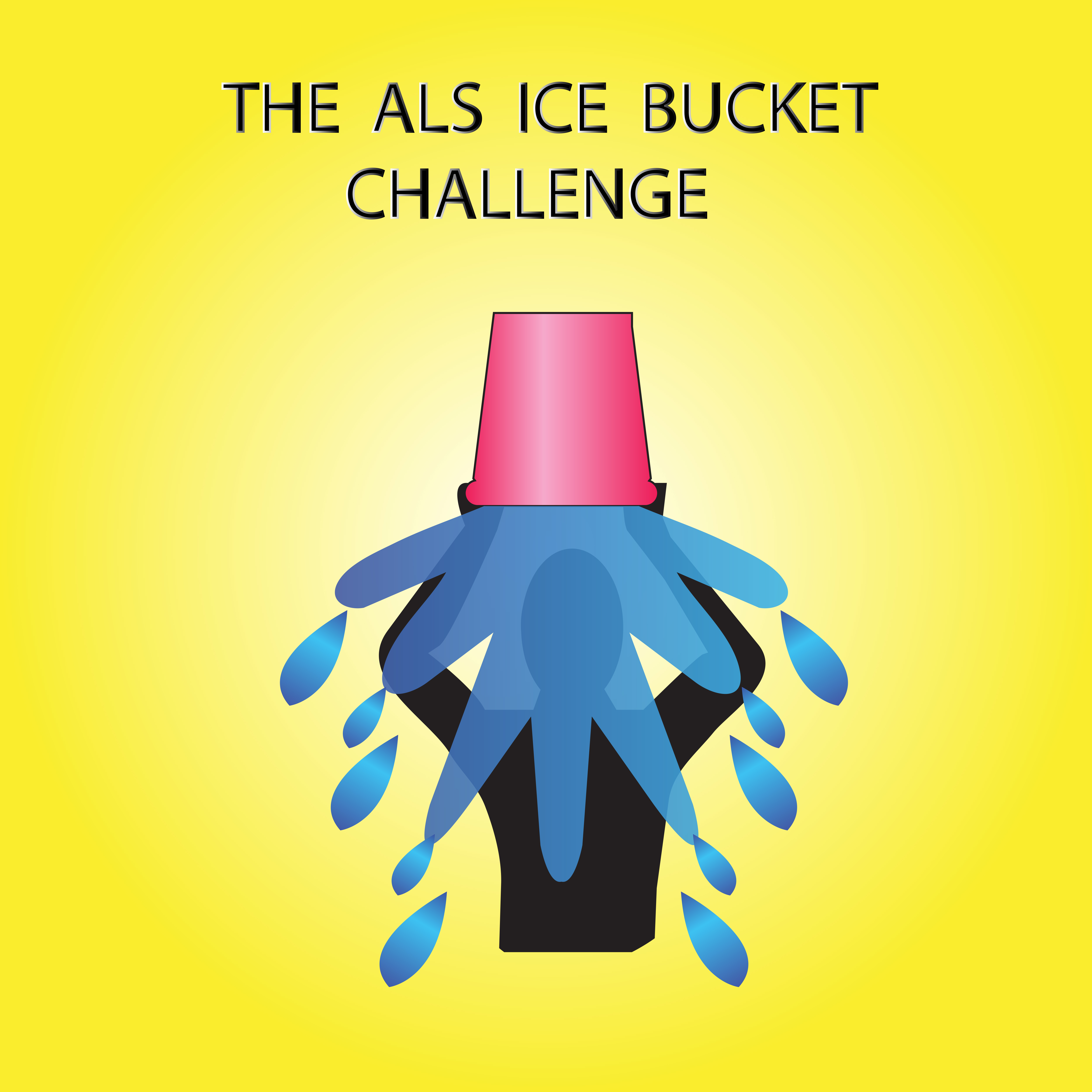 Alzheimer's Disease and other Dementias
The ALS Ice Bucket Challenge: For a Good Cause…or Foolishness?
It all began quite simply.
A novel idea to raise awareness about a lesser-known terminal disease.
The idea: Dump a bucket of ice water over your head and donate $10.00. Choose against dunking and instead donate $100.00 (or whatever you are able).
An idea that took on a life of its own and catapulted awareness – and fundraising – to unprecedented heights.
An idea that also brought out the cruel in some people who – let's face it – just do not get it.
The ALS Ice Bucket Challenge: Is it truly for a great cause or is it just a foolish stunt?
In the hopes of providing a greater understanding as to what exactly is behind one of the most successful fundraising efforts in recent history, permit me to answer the most common questions that I have seen and/or received regarding the Ice Bucket Challenge:
Exactly what is ALS?
ALS is short for amyotrophic lateral sclerosis, or what is more commonly known as Lou Gehrig's disease. In its shortest description, it is a debilitating neuromuscular disease; causing muscles to atrophy and die and rendering patients "prisoners" in their bodies while their minds remain razor-sharp. In other words, they are acutely aware of what is happening to them. It is also an illness that compels you to watch someone you love literally "die by inches" while simultaneously devastating entire families by destroying hopes, futures, childhoods, emotional and financial security, and the very bedrock on which a family is built.
Despite continuing research, it is still not known what causes this disease and there is unfortunately still no cure. The average prognosis from the diagnosis of ALS until death is anywhere from two to five years and I am witness to that prognostic accuracy. My late husband, Mike, fought ALS for just over two years until his passing in December, 2000.
Dumping a bucket of water over your head doesn't cure anything. It seems ridiculous.
An absolutely true statement. ALS has not been cured overnight simply because millions of people are dunking themselves with ice water. However, no other diseases have been cured because of people participating in walkathons, run / walks, bike-a-thons, dance-a-thons or any other physically active fundraising activity in which many of us have participated for other causes. The point of all of these efforts is to raise awareness; to draw attention to and raise money for the respective charities that these activities represent. The fact is that ALS is a seriously overlooked and underfunded illness with which many people were completely unfamiliar and to which millions of people are now paying attention, thanks to a "challenge". The results of that challenge speak for themselves and those results are hardly what one would call foolish.
However, where there is tremendous success with the Ice Bucket Challenge, there has sadly also been a fair amount of mean-spiritedness. No one makes fun of other fundraising efforts or complains of being tired of seeing videos of people participating in myriad other fundraising activities. Why this one? I do not have the answer to that, but I do know this: If someone – a celebrity, an athlete, an academic working in the field of ALS research, even an ALS patient – took to a camera and made a sincere, impassioned plea for donations to the ALS Association or to an ALS charity, people would likely watch, cluck in sympathy and go on about their day. Some might donate, but most would not.
However, take that same celebrity, academic, athlete or ALS patient; add a silly activity and a challenge – say, one that involves a bucket of ice water – and the whole plea takes on a different complexion . . . and one that obviously works.
The state of California is in a drought. Isn't this a waste?
In July, 2014, Los Angeles experienced a major water main break, dumping approximately 20 million gallons of water in a matter of mere hours and causing millions of dollars in property damage – an event over which few expressed public outrage. Yet some have expressed anger at the amount of water being "wasted" in the name of this challenge.
I am born, raised and currently live in drought-stricken California, a state of approximately 38 million people. If every single man, woman and child participated in the Ice Bucket Challenge one time, it would still waste less water than what is squandered on a daily basis. So no, pouring one bucket of water over one's head only one time is not a waste, especially if you stand on grass or in a pool when you do so.
Where does the money go?
The National ALS Association has already provided a number of grants that are going directly to ALS research. Additionally, local ALS Associations all over the country can provide even more support and programs to their communities in need, including the provision of hospital beds, lifts, computers that speak for the patient, shower aids, bathroom aids, and more at no charge to the patients and their families. When you are dealing with ALS, it is not just about "dying from ALS" – it also means "living with ALS" and the money helps patients and families do just that.
It is true – to some, the ALS Ice Bucket Challenge may be foolish. It may even seem worthy of circulating a snark-filled meme on social media. However, no more than a 10K or a walkathon is "silly" or "foolish" or "a waste", the Ice Bucket Challenge is not foolish to those of us with direct experience.
It is raising awareness.
It is providing badly-need funding.
It is a way of saying to all who are affected with or by ALS, "Keep fighting the good fight; we are battling alongside of you".
Most of all – it is providing hope to those who need it the most.
Carole Brody Fleet is the multi-award-winning author of, "Happily EVEN After…" (Viva Editions), winner of the 2013 Books for a Better Life Award and the national bestseller, "Widows Wear Stilettos…" (New Horizon Press). Ms. Fleet is featured on numerous television shows and regularly appears as a media expert on numerous radio programs nationally and internationally, as well as in national and international print media. To learn more about Carole Brody Fleet and Widows Wear Stilettos, please visit WidowsWearStilettos.com and CaroleFleetSpeaker.com.
Watch the video of Carole accepting the ALS Ice Bucket Challenge.