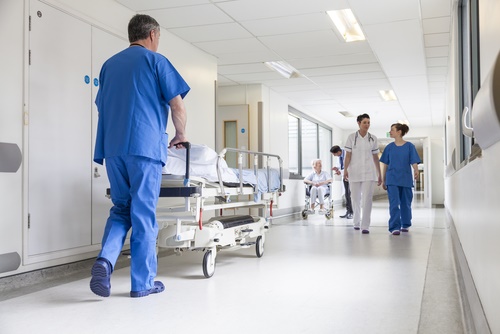 Medical Care
Are Some Hospital Patients Kept Longer than Necessary?
Some hospitals may be keeping patients longer than necessary because of the way Medicare determines payment rates, according to a study from the UCLA Fielding School of Public Health.
Medicare pays these facilities – known as long-term hospitals – at a higher rate for patients who stay for at least a certain number of days; the minimum number depends on the condition for which they are receiving treatment.
This payment system has led to longer stays and discharge patterns that appear to be based on financial considerations rather than solely on patient need, the new study concludes.
The study was published in the journal Health Affairs.
According to a news release from UCLA, the university researchers analyzed a national sample of patients who required prolonged mechanical ventilation — the most common treatment needed by patients in long-term care hospitals, and one of the most expensive— to weigh the impact of a 2002 Medicare payment policy change that established a minimum number of days patients must stay for the hospitals to receive the maximum allowed payment.
The researchers found that in the years after the policy's implementation there was a substantial spike in the percentage of people who were discharged on and immediately after the point at which the hospital would qualify for the maximum payment, while few patients were discharged before then.
That pattern was in contrast to the number of discharges before 2002. This was true for both for-profit and nonprofit hospitals.
"The current payment policy has created unintended yet strong incentives for long-term care hospitals to base discharges on payments and not patient needs," says Jack Needleman, the Fred W. and Pamela K. Wasserman Professor and Chair of the Department of Health Policy and Management at the Fielding School and the study's senior author. "This practice of keeping patients in the hospital who would otherwise have been discharged in order to maximize payment is not in the best interest of patients, and it also comes at a high cost to Medicare."
The researchers emphasized that Medicare is currently considering new ways of structuring long-term care hospital payments to ensure that treatment and discharge decisions reflect the medical needs of patients.