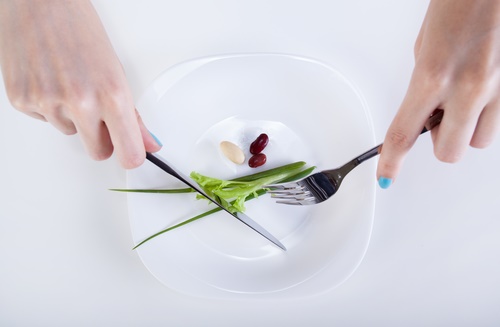 Eating Disorders (anorexia/bulemia, hypergymnasia, etc.)
Grandparenting
Are You Encouraging Your Grandkids to Have An Eating Disorder?
According to Stanford psychologist Dr. Megan Jones, who also serves as Chief Science Officer of Lantern (www.golantern.com), the groundbreaking mobile tool that helps prevent the onset of eating disorders,  many grandparents(and parents) inadvertently trigger confidence or body image issues in their teenage grandkids based on how they give compliments and praise.
So how can you better comment on a grandchild's appearance, health or weight without causing potential harm?
Jones suggests the following:
DON'T SAY:  "You look like you've lost weight."
DO SAY: "You look like you're glowing."
DON'T SAY: "I wish I could be as disciplined as you about exercise."
DO SAY: "I admire how you¹re able to take time for yourself every day."
DON'T SAY:  "You are such a healthy eater."
DO SAY:  "I'm glad we got to see each other for lunch today."
DON'T SAY:  "That shirt looks amazing on you."
DO SAY: "The color of that shirt really brings out the blue in your eyes."
DON'T SAY:  "You are so disciplined."
DO SAY:  "I admire your commitment to the things that matter to you."
Additionally, Jones recommends that grandparents avoid labeling foods "good" or "bad;" making rigid statements like "Don't eat after 9 p.m.," or comment on someone else's appearance dismissively as "chubby" or "fat."