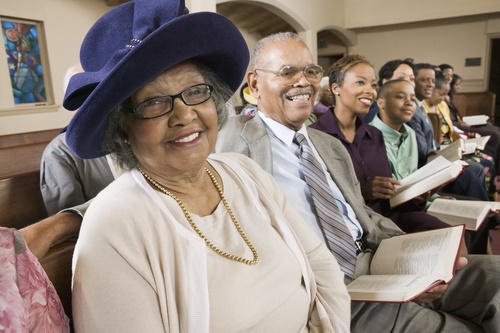 Alzheimer's Disease and other Dementias
Alzheimer's Disease and other Dementias
Brain Health
Caregiving
Memory Loss
Are Your Senior Loved Ones Safe to Live Alone?
This week, millions of adult children will head "home" to spend time with their parents and grandparents over the holidays.  It's a time for family celebrations and bonding. And for adult offspring with elder loved ones, it's also a rare time – with potentially five or more days spent together – to evaluate whether their aging parent or grandparent is still safe to live independently, without outside help.
Honor (www.JoinHonor.com) is a new home-care solution that combines the best care professionals on the market with easy-to-use app technology that helps caregiving families obtain, deliver and manage quality in-home care for their elder loved ones, enabling them to continue to live in their own homes with greater dignity. This holiday season, Honor's Phaedra Ellis-Lamkins, Head of Care and John Schall, CEO of Caregiver Action Network, a non-profit and the nation's leading family caregiver organization, offer the following safety checklist:
BALANCE:  Watch for balance issues.  Is your aging parent frequently grasping for furniture, rails, and walls as they move through the house?  Does their walking appear more "wobbly" than the last time you saw them?
PERSONAL HYGIENE:  Is your loved one showering daily or every other day during your visit?  Do their clothes appear to be clean and laundered?  Is their hair combed?
MEAL PREPARATION:  Are they still comfortable with their own meal preparation?  How do they handle the kitchen routine?  Is their refrigerator well-stocked with non-expired food essentials and are they doing the dishes?
DRIVING:  If they still have their driver's license and independent access to a car, actively ask them to do the driving, and watch their demeanor.  Are they checking blind spots before lane changes?  Are they coming to a full stop at cross walks and looking both ways before moving forward?  Are they wearing their seat belt without being reminded?  Are they comfortable with freeway driving?
LEVEL OF ENGAGEMENT:  Is their conversation active and logical, or are they sitting in an isolated manner for long periods without engaging?  Are they repeating themselves frequently?  Are they forgetful and continually misplacing items around the house?  Are their bills piling up?
If they are struggling in any of these key areas, it may be an indicator of bigger underlying physical or cognitive health issues that require further evaluation.  Visiting adult children who want to ensure that their parent or grandparent stays safe in their absence may also want to consider removing throw rugs (that can cause tripping) from the home and offering to change all overhead household light bulbs during their stay so their loved one won't be tempted to stand on a chair or ladder…especially while they're alone.
For more information, visit www.JoinHonor.com.