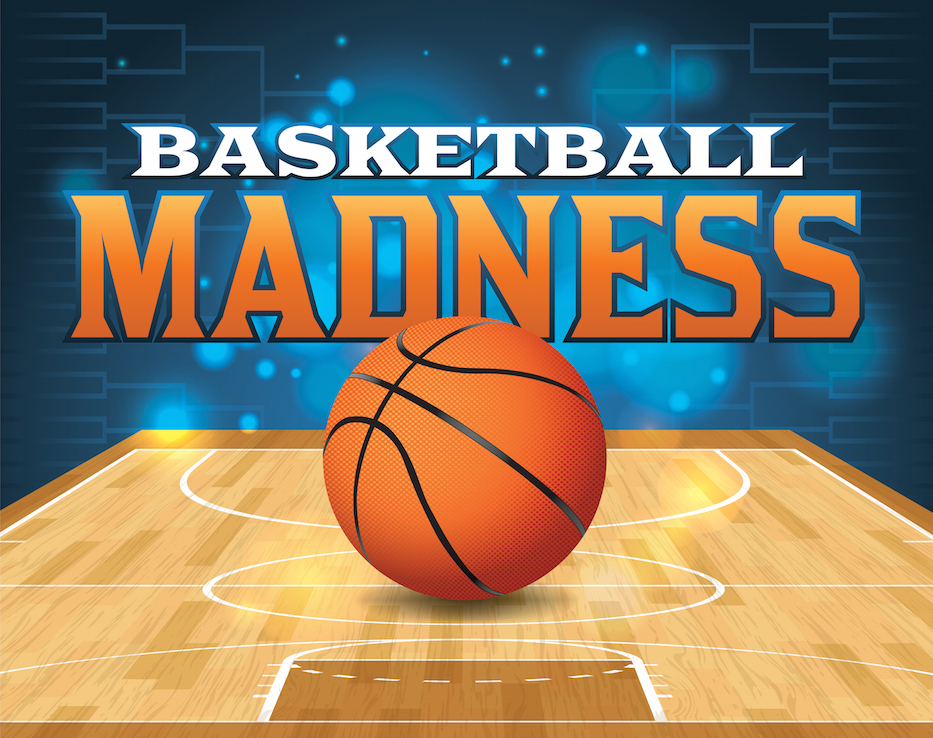 Weight Loss
Avoiding March Madness Weight Gain
Your college basketballteams' on-the-court performance could influence how you eat, especially if your team loses. According to a 2014 GrubHub study, pizza orders were 19% more common after losses than wins, and dessert orders increased more than 9%. Talk about "emotional eating"! But your waistline shouldn't depend on the fate of your team. Here are my tips for avoiding mindless snacking and overeating during March Madness. This year, let's ensure your team's performance doesn't get the best of you!
·      At the Bar:  Quarter your order — Place your order pre-game and have items come in quarterly intervals, from least to most caloric.
·      Hosting: Tapas — Offer non-traditional, healthier finger foods, such as summer rolls, grilled chicken wings, or flatbread sandwiches loaded with veggies.
·      At a Party: Bring it — Bring a healthy fallback dish, such as veggies/hummus, and a bowl of clementines (mini basketballs!).
·      At the Office: Be prepared — Even if you can't control the spread, you can know how you will say no. MealEnders, new 15-calorie signaling lozenges that safely help curb overeating, are a great way to curb overeating and conquer cravings. Pop one in your mouth when you feel the urge to overindulge. I'm the chief nutritionist) and we're giving away March Madness survival packs to help fans make it through the tournament without overeating. You'll get samples of all four flavors of the lozenges. Just visit mealenders.com/madness to request your willpower pack.
Tami J. Lyon, MPH, RD, is a registered dietitian with 25 years of experience helping peoples meet their nutrition and wellness goals. She received her undergraduate degree in Dietetics and Food Administration from California Polytechnic State University, San Luis Obispo and her Master¹s of Public Health from University of California, Los Angeles (UCLA).
As a clinical dietitian at UCLA Medical Center, Tami provided individual counseling and patient classes for the Departments of Internal and Family Medicine, specializing in eating and weight disorders, sports nutrition and diabetes education. She was the primary dietitian for the Intensive Outpatient Eating Disorders Program at the UCLA Neuropsychiatric Institute from 1988-1992. Tami was a contributing editor of Eating Disorders Review and a Diabetes Educator from 1988 ­ 2009.
At the University of California Berkeley Health Services, Tami helped to develop the Eating Disorders Treatment Team, which provides nutritional, medical and psychological assistance to students with eating disorders. At UC Berkeley, Tami was the nutrition specialist for student athletes with eating and weight issues.
In 1998, Tami founded Healthy Living ­ Nutritional Counseling and Consulting, a group practice to help individuals, families and groups achieve their dietary and health goals through sensible, scientifically based methods.