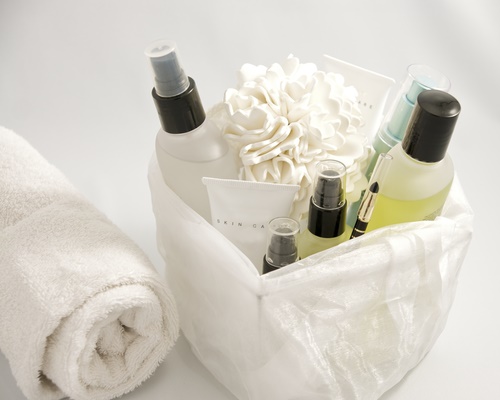 Skin
Skin Health
Best Skin-Care Strategies in Your 40s and 50s
Although skin aging is inevitable, that doesn't mean you can't do anything about it, experts say.
"It's possible to have vibrant skin at any age, as long as you take steps to properly care for your skin," says dermatologist Bethanee J. Schlosser, MD, PhD, FAAD, assistant professor of dermatology and director of Women's Skin Health at Northwestern University's Feinberg School of Medicine.  "For example, wearing sunscreen [that] protects the skin from both harmful UVA and UVB rays…is one of the most effective ways to prevent wrinkling and sun damage."
Here, Schlosser offers some additional tips:
Use gentle products: Schlosser suggests that you consider using mild and unscented products all year round. Alcohol-based toners and products containing fragrances can make your skin irritated and dry. The same is true for deodorant soaps.
Ask your dermatologist if you should use a product containing a retinoid such as tretinoin. That can reduce signs of aging. You might also want to use products with antioxidants, Schlosser says, because they help repair as well as prevent skin damage.
Deal gently with acne. If you have adult acne, Schlosser says, using or overusing anti-acne products can irritate your skin . Instead, she suggests a mild cleanser with sulfur or salicylic acid. Look at labels to make sure that are labeled non-comedogenic, non-acnegenic or oil-free. To avoid irritation, wash, don't scrub.
Moisturize: The best time to moisturize is right after taking a bath or shower, Schlosser says. If your skin still feels dry despite regular once-a-day moisturizing, apply moisturizer a few times throughout the day.
Protect your skin from the sun:  Ultraviolet (UV) rays from the sun accelerate skin. To protect your skin, Schlosser suggests, apply a broad-spectrum sunscreen with an SPF of 30 or higher to face, neck and body whenever you are going outside. You should also seek shade and wear sun-protective clothing when possible. Be sure to protect your hands as well by applying sunscreen.
Do not smoke:  Besides its myriad health risks, tobacco smoke can lead to "smoker's" face – a term used to describe the dull complexion and premature lines and wrinkles, especially around the mouth, that smokers often have.
"Many things cause our skin to age – some we cannot do anything about, and others we can influence," says.  Schlosser. "If your complexion bothers you or you're worried about wrinkles, you should consult a board-certified dermatologist."
For more information on skin-care, hair and nail issues, visit the website for the American Academy of Dermatology (www.aad.org).