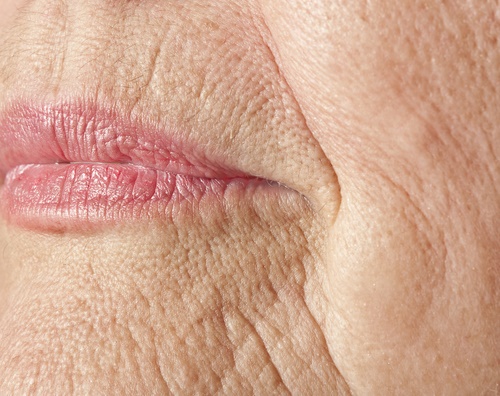 Skin
Skin Health
The Best Ways to Care for Aging Skin
Too much UV radiation from the sun, and from tanning beds, not only puts us at risk for skin cancer, dermatologists say, it also can lead to premature aging in the form of wrinkles and sun spots.
But that's not inevitable.
"It's possible to have vibrant skin at any age, as long as you take steps to properly care for your skin," says board-certified dermatologist Bethanee J. Schlosser, MD, PhD, FAAD, assistant professor of dermatology and director of Women's Skin Health at Northwestern University, Feinberg School of Medicine in Chicago. "For example, wearing sunscreen protects the skin from both harmful UVA and UVB rays and is one of the most effective ways to prevent wrinkling and sun damage."
Here, according to a news release from the American Academy of Dermatologists (AAD), are Schlosser's tips:
Use gentle skin care products: For healthier-looking skin, consider using mild, unscented products year-round. Deodorant soaps, alcohol-based toners and fragranced products can leave aging skin feeling irritated and dry.
Consider using an AHA or retinoid product: Products with alpha hydroxy acids (AHAs) or retinoids can make your skin look younger. Ask your dermatologist if a product that contains a retinoid, such as tretinoin, is right for you. Also consider using products with antioxidants, which may help repair and prevent further skin damage. Regimens can also be tailored to minimize potential skin irritation.
Be gentle with acne-prone skin: The use – and overuse – of anti-acne cleansers and products may irritate your skin. Consider switching to a mild cleanser with salicylic acid or sulfur. Make sure all skin care products and cosmetics are labeled non-comedogenic, non-acnegenic or oil-free. Additionally, wash gently, since scrubbing can irritate skin.
Moisturize: Oil production in the skin diminishes in our 40s, so it is important to moisturize your skin regularly. The best time to moisturize is right after taking a bath or shower. If your skin still feels dry with consistent daily moisturizing, apply moisturizer a few times throughout the day.
Protect your skin from the sun: Research has shown that the sun's ultraviolet (UV) rays speed up skin aging, and that means sun protection is a critical part of every anti-aging skin care plan. To protect your skin, apply a broad-spectrum sunscreen with an SPF of 30 or higher to your face, neck and body whenever you are going outside. For additional protection, seek shade and wear sun-protective clothing whenever possible.
Guard your hands Be sure to apply sunscreen to your hands to protect them from premature aging. Consider applying a glycolic acid or antioxidant product to your hands to help repair sun damage.
Do not smoke Tobacco smoke contains toxins that can lead to "smoker's" face – a term used by doctors to describe the dull and dry complexion, loss of skin firmness, premature lines and wrinkles, especially around the mouth, and leathery-looking skin.
"Many things cause our skin to age – some we cannot do anything about, and others we can influence," Schlosser says. "If your complexion bothers you or you're worried about wrinkles, you should consult a board-certified dermatologist."
For an AAD video on caring for aging skin, click here.
Headquartered in Schaumburg, Ill., the American Academy of Dermatology (Academy), founded in 1938, is the largest, most influential, and most representative of all dermatologic associations. With a membership of more than 17,000 physicians worldwide, the Academy is committed to: advancing the diagnosis and medical, surgical and cosmetic treatment of the skin, hair and nails; advocating high standards in clinical practice, education, and research in dermatology; and supporting and enhancing patient care for a lifetime of healthier skin, hair and nails. For more information, contact the Academy at 1-888-462-DERM (3376) or www.aad.org.