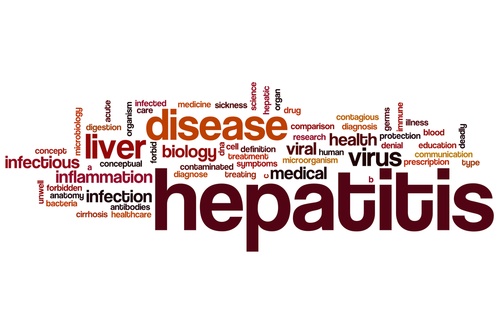 Better Treatment for Hep C Patients
A new system can help identify which hepatitis C patients are most in need of new anti-viral drugs.
An awareness campaign directed at baby boomers, born between 1946-1965, to be screened for hepatitis C , took off as effective treatments emerged to wipe out the liver-damaging virus.
But high costs – up to more than $80,000 for a round of treatment – have made it difficult to provide effective treatment for the estimated 3.2 million people in the United States with hepatitis C.
According to the University of Michigan Health System, where the new identification plan was developed, although most patients will remain stable without treatment, one third will have high For most patients, the disease will remain stable without treatment, perhaps for years and years, while one-third will have high risk of complications and need immediate care to prevent the virus from causing further liver damage, according to the U-M team.
The model, described in the journal Hepatology, uses routine lab values and machine-learning methods to help doctors predict the health outlook of patients diagnosed with hepatitis C.
"Offering immediate treatment to patients identified as high risk for poor health outcomes would allow these patients to benefit from highly effective treatments as other patients continue to be monitored and their risk assessment updated at each clinic visit," said lead study author Monica Konerman, M.D., MSc., a fellow in gastroenterology at the University of Michigan Health System.
According to a news release from the university, Konerman and senior study author Akbar Waljee, M.D., assistant professor of internal medicine at the U-M, collaborated with a team of researchers from the U-M Department of Gastroenterology and the U-M College of Literature, Science and the Arts.
Using a dataset from a previous National Institutes of Health, the team analyzed clinical data such as age, body mass index and virus type and routine lab measurements to estimate patients' risk of progression of liver disease.
The strength of the new model includes incorporation of many more lab values than most traditional models can handle. Among the patients predicted as low-risk, only 6 percent will have cirrhosis (liver scarring) complications in the next year, compared to 56 percent in the high-risk group, according to the U-M study model.
"Ideally we would treat all patients. Until logistic and financial barriers are solved, clinicians and policy makers are faced with trying to target these therapies to patients with the most urgent need," Konerman said. "The model allows us to identify these patients with greater accuracy."