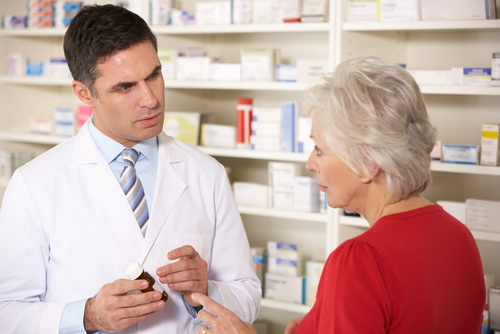 Medical Care
A Better Way to Manage Medications
Medication non-adherence – the lack of consistency in taking prescription drugs – may be the most underestimated health-related issue today. Experts say that failure to follow medication regimens accounts for more than 125,000 deaths each year in the U.S., as well as 10 to 25 percent of annual admissions to nursing homes.
To combat the problem, the American Pharmacists Association is launching the Align My Refills campaign. The program makes use of "medication synchronization," or "med sync," in which the patient and pharmacist work together to develop one specific monthly date to pick up all refills.
The association said the program is a step forward in the effort to eradicate the inconsistent taking of medicines. "In the United States, medications comprise approximately 10 percent of healthcare expenditures, and a staggering $290 billion of this is attributed to medication misuse and regimen non-adherence," said Mindy Smith, BSPharm, RPh, and Executive Director of APhA Foundation. "Med sync helps patients stay on their medication regimen and build a relationship with their pharmacist as part of their health care team."
People likeliest to benefit from the program, the association says, include patients who are taking several medications on an ongoing basis; elderly people; and patients of any age who are new to chronic prescription regimens.
Medication synchronization is especially important, the pharmacists' group says, because failure to renew a prescription on time has caused one-third of consumers to miss a dose. Failing to take prescription meds, or missing doses, can have serious health effects.
But with med sync, the pharmacists "proactively" refills the prescription so the patient has to remember only the day he or she, or a caregiver, will pick up the meds. Working on a one-day-a-month plan, the association says, means fewer phone calls and trips to the pharmacy, and less confusion overall. (In the program, the pharmacist calls about a week ahead of time to let you know that your refills will be ready.)
As a first step, the association suggests that you check with your pharmacist to see if he or she has a med-sync program. Currently, about 5,000 pharmacies nationwide are using the program, and the association says there will be more. The program's site, www.alignmyrefills.com, has a tool for locating participating pharmacies. You should also let your doctor know you're going to be taking part on the program.
There are a few other things you should know about the program: to get all your medicines synced on one date, the pharmacist may have to give you more or less of your accustomed quantity of medicine in order to comply with insurance coverage. Ask your pharmacist how he or she plans to deal with that.
And not every medicine is included. The pharmacists' association says that some medications such as antibiotics and "as needed" pain medications aren't part of the plan.
For more information, visit www.alignmyrefills.com and www.talkaboutrx.org, a service of The National Council on Patient Information and Education (NCPIE).