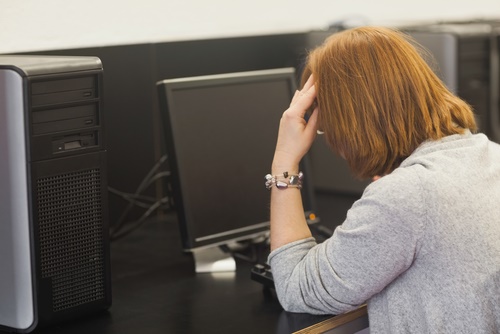 Mental & Emotional Health
The Brain's Dilemma: Fear or Reward?
When it comes to learning tricky tasks, it seems we're motivated more by avoiding punishment than by getting a reward.
The discovery indicates that circuits in the frontal cortex of the brain, which calculate the degree of conflict, effort and difficulty of actions, are connected with another part of the brain that govern perceptions of reward and punishment.
That discovery, by researchers from Brown University and the University of New Mexico, was reported in the journal Nature Communications.
In the study, investigators reached their conclusions via several means including EEG scans, genetic tests and tracking eye blinks. They monitored study participants as they performed a simple learning experiment involving pressing a button on a game pad.
They said they hoped to apply their conclusions to better understand learning in people with obsessive compulsive disorder and other anxiety disorders.