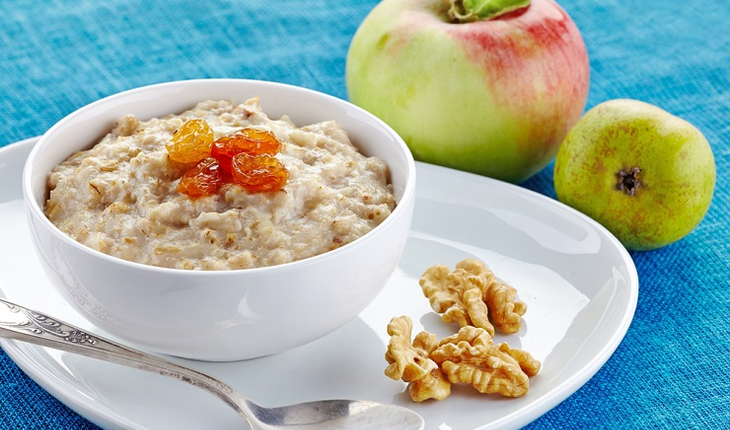 Healthy Diet & Nutrition
Breakfast with Benefits: How to Make Your First Meal Healthier
You've heard the old adage that breakfast is the most important meal of the day, but with busy schedules, it can be hard to grab anything – let alone a healthy meal – in the morning. The truth is that starting your day with the right nutrients doesn't have to be hard or time-consuming. The health experts at Envolve have put together five tips for making sure you're off to a good start.
Mix it Up. When you're putting together your meal, try to incorporate whole grains, lean protein or low-fat dairy, and fruits or vegetables. Eating something from two of these groups will get your day started out right – and help you feel fuller until lunch time. For a simple, easy to take-with-you breakfast, put a slice of low-fat cheese and an egg on a whole-grain roll or English muffin. You'll have a warm, delicious and portable option ready in no time!
Be Fast and Fit. Some days cooking a meal may not be in the cards. Getting something healthy in a drive-thru might seem counter-intuitive, but it doesn't have to be. Look for options that are lower in fat and higher in protein, and try to keep the meal under 400 calories. Not sure how to determine that? Most restaurants have their nutrition information online. Look up some options so the next time you're in a time crunch, you'll have a choice in mind.
Get Serious with Cereal. If you have time to sit down for a bowl of cereal, you can have a healthy breakfast. Before you buy, read the nutrition label and look for a cereal that is high in fiber to help keep you full longer. Also pay attention to how much sugar is included. If sugar is at the top of the ingredient list, skip it and look for another kind. Don't forget to top your bowl off with fresh fruit, low-fat milk or a dairy alternative like cashew, almond or coconut milk to enjoy a tasty, nutritious combination. And keep to the serving size on the label – it's way too easy to end up eating more than you should
Sleep In. Taking a few steps the night before can make your morning smoother – and let you catch a few more winks. Make a batch of smoothies on the weekend and freeze them so you have one ready each morning. Just remember to leave a little room in the container that you freeze them in because they will expand a bit when frozen. Simply put your frozen smoothie in the fridge the night before, and it will be the perfect consistency to grab on your way out the door in the morning.
Power Through Weekends. Eating healthy during the week can often be easier than on weekends, when we tend to relax our routine But choosing wisely doesn't have to mean not enjoying your weekend meal. Just update your usual choices with slightly healthier options. For example, make French toast for the family, but use whole-grain bread, a mixture of whole eggs and egg whites instead of just whole eggs, and low-fat milk. The taste you love will still be there, but you'll eliminate unnecessary calories and up the nutrition.
Envolve, Inc.® is a family of health solutions, working together to make healthcare simpler, more effective and more accessible for everyone. Envolve unifies medical management, behavioral health management, life and health/wellness management, empowerment and education services, telehealth services and 24/7 nurse advice services. For more information, please visit http://www.envolvehealth.com/.