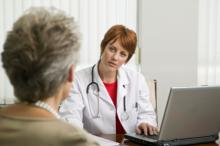 Breast Lifts Increasing In Popularity
Although breast implants remain the most popular cosmetic surgery for women, the popularity of breast lifts is growing fast, according to newly released statistics.
The statistics, from American Society of Plastic Surgeons (ASPS) show that since 2000, breast lifts have grown by 70 percent, outpacing implants two-to-one. In 2013, ASPS surgeons performed more than 90,000 breast lift procedures. Nearly 70 percent of the lifts were performed on women between the ages of 30-54.
"Many women are looking for a youthful breast by using the tissue they already have," said ASPS President Robert X. Murphy, Jr., MD.
"The breast lift procedure is way up in my practice," said Anne Taylor, MD, an ASPS-member plastic surgeon in Columbus, Ohio. "More women are coming to us who've had children. For many of them, we are able to get rid of excess skin and lift the breasts back up where they're supposed to be."
"The ideal candidate for a breast lift is a woman who has a good amount of breast tissue left, who doesn't necessarily want to have implants," Murphy said. "Many women aren't sure if they are a candidate for this type of surgery, but a simple pencil test can tell them if they are."
To perform the pencil test, a woman places a pencil under her breast. If the breast tissue keeps the pencil against the chest, that means the breast is hanging down and could be fixed with a lift.