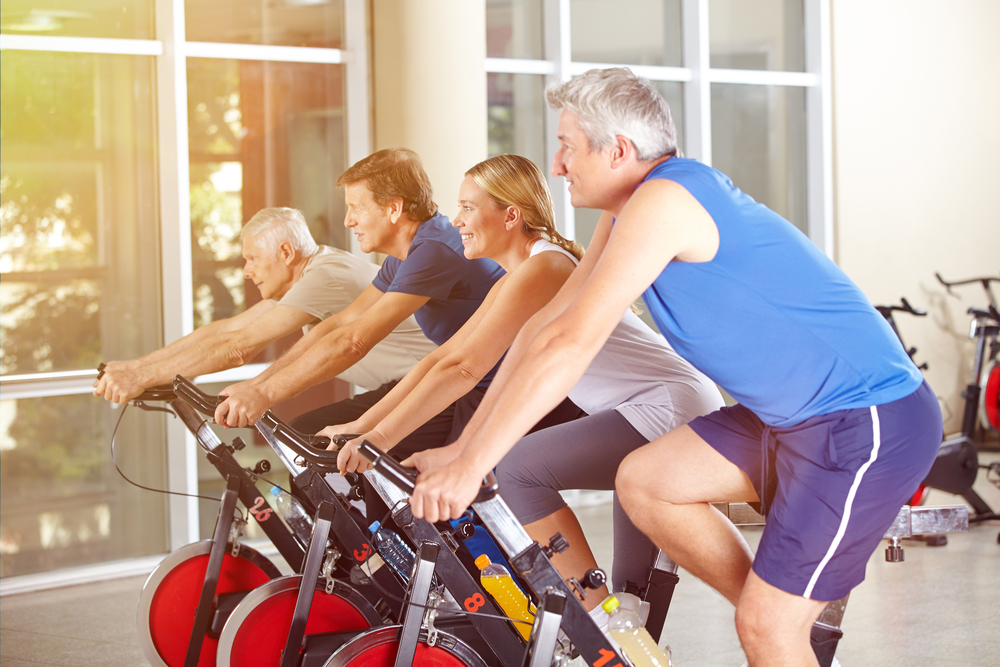 Brain Health
Exercise
Can Cardio Fitness Keep Your Brain Young?
You probably already know that regular exercise can help keep your heart and lungs healthy as you age. But what about your brain? Does your "cardiorespiratory" fitness level have anything to do with staying mentally sharp? Yes, according to the latest research from the world-renowned Beckman Institute for Advanced Science and Technology at the University of Illinois in Urbana-Champagne. On September 11th 2015, scientists at Beckman released the latest in a series of articles about the connection between fitness and so-called "executive function" that controls working memory, reasoning, task flexibility, problem solving, planning, and execution. The study was published in Frontiers in Aging Neuroscience.
The team had previously studied a brain scan of an amazingly accomplished 93-year-old athlete, Olga Kotelko, who started exercising at the ripe old age of 77. However, the results were inconclusive. New York Times reporter Gretchen Reynolds wrote in an article that appeared on September 2nd 2015: "Over all, her brain seemed younger than her age. But because the scientists didn't have a scan showing Ms. Kotelko's brain before she began training, it's impossible to know whether becoming an athlete late in life improved her brain's health or whether her naturally healthy brain allowed her to become a stellar masters athlete."
Other studies, including one done at Wake Forest University in Winston Salem NC and another done at Beckman as ThirdAge reported here, also showed tantalizing evidence of how exercise can boost brain power. Still, these studies were observational. No cause and effect could be proved.
That's why the September 2015 study from Beckman, supported by the National Institute on Aging, is so significant. A release from the institute explains that the research at last "reveals the connection between brain activation, cardiorespiratory fitness, and executive function in older adults, finding that dual-task processing in a core executive function brain region is associated with higher cardiorespiratory fitness and dual-task performance."
The release quotes Chelsea Wong, a M.D./Ph.D. student at the University of Illinois and first author on the paper, as saying, "Previous studies have shown that there's a relationship between cardiorespiratory fitness and behavioral performance in older adults. Other studies have looked at cardiorespiratory fitness and brain function, but really linking all three of those hasn't been quite been done as explicitly as we did in this paper."
The release notes that the team, led by Art Kramer, Beckman Institute director and professor of psychology and neuroscience at Illinois, examined brain imaging and fitness level data from 128 adults between the ages of 59-80 using functional magnetic resonance imaging (fMRI). The researchers discovered that regions of the brain called the anterior cingulate cortex and the supplementary motor area (ACC/SMA) were more activated more when the participants were performing two tasks at the same time compared to the activity in those regions when the participants were performing only one task.
"The reason we looked at dual-task specifically is because it's a measure of executive function, which is required for multiple cognitive processes, such as working memory, task management, coordination, and inhibition," Wong said. "We know that as people age, executive function declines, so we found that with higher cardiorespiratory fitness, you can enhance executive function performance behaviorally as well as executive function-related brain activation."
Here at ThirdAge, we think that the possibility of improving brain health by exercising at any age is very good news indeed. Let's all strengthen our resolve to get up and get moving!
Sondra Forsyth is Co-Editor-in-Chief at ThirdAge.com.