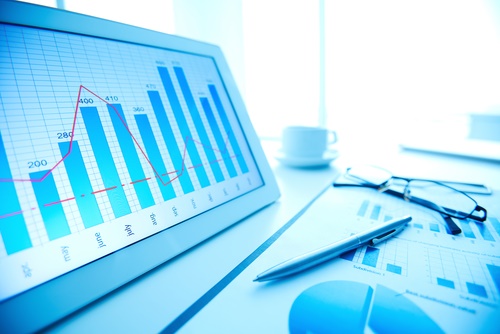 Cancer Center
Cancer Deaths Are On The Decline
According to a new report from the American Cancer Society, the death rate from cancer has fallen 22 percent since its peak in 1991. That means more than 1.5 million cancer deaths were avoided.
The figures are part of "Cancer Statistics, 2015." The number was published in the Society's journal CA: A Cancer Journal for Clinicians. Additionally, there is a companion piece, "Cancer Facts & Figures 2015," which estimates the numbers of new cancer cases and deaths expected in the US this year.
The society estimates that in 2015, there will be a total of 1,658,370 new cancer cases and 589,430 deaths from cancer in the U.S., During 2007-2011 – the most recent years for which statistics are available – new cancer cases decreased by 1.8% per year in men and stayed the same in women. Cancer death rates decreased by 1.8% per year in men and 1.4% in women in the same 5 years.
"The continuing drops we're seeing in cancer mortality are reason to celebrate, but not to stop," said John R. Seffrin, PhD, chief executive officer of the American Cancer Society, in a statement. "Cancer was responsible for nearly one in four deaths in the United States in 2011, making it the second leading cause of death overall. It is already the leading cause of death among adults aged 40 to 79, and is expected to overtake heart disease as the leading cause of death among all Americans within the next several years."
The researchers noted regional differences as well, with cancer deaths decreasing the least in the South and the most in the Northeast. Some possible factors include smoking, obesity, poverty and disparities in access to health care.
The most common causes of cancer deaths are still lung, colon, prostate, and breast cancers.
But lung cancer deaths have declined due to reduced tobacco use.
Death rates for breast cancer are down more than one-third (35%) from peak rates, the society said in a statement while prostate and colon cancer death rates are each down by nearly half (47%) as a result of better early detection and treatments.
Each year, the researchers highlight an issue of cancer research or care. This year, they focused on breast carcinoma in situ, which is not as widely understood as invasive breast cancer. The condition describes abnormal cells that look very similar to cancer cells; experts have long assumed that these cells would eventually become invasive cancer if left untreated.
But more recent studies indicate that isn't necessarily the case. Even without treatment, the research has found, not all cases of carcinoma in situ progress to invasive cancer. The vast majority (83%) of in situ breast cancers are ductal carcinoma in situ (DCIS). The remainder of cases are lobular carcinoma in situ (LCIS). Unfortunately, the society said, there's no way to predict which cases will become invasive and which won't.
"Cancer Statistics 2015" can be viewed at www.cacancerjournal.com. "Cancer Facts & Figures 2015" is available at www.cancer.org/statistics.