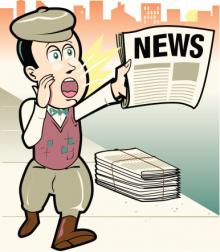 Coming Next Week! August 11th to August 15th 2014
Here's a sneak preview of the articles, slideshows, and blogs we'll be posting during the coming week on ThirdAge, the biggest and best site for "boomer and beyond" women since 1997. As always, we'll bring you the latest information from top experts about maintaining a healthy body, mind, and spirit as you navigate both the challenges and the joys of being a ThirdAger.
In addition, be sure to come back every morning to check out the ThirdAge Exclusives, We write them after culling the most important new academic and government studies from around the world that are making news that day.
We're your partner in making your life the healthiest and best it's ever been. Here's to yo
Monday, August 11th
If you wish you felt more energetic, don't miss these 5 tips on how to get your pep back!
Our video tells you the secrets to living over 100 years.
Don't let the virus within reawaken as shingles! Here's what you must know about this preventable condition.
Dr. Jaime Kulaga encourages you to say "Yes" to "No".
Tuesday, August 12th
Here's advice about staying safe from heat stroke.
Learn what the 5 emotions are that you need to watch out for in your relationship with money.
Find out about a little know but dangerous gut bacterium.
Wednesday, August 13th
Watch our video to learn 5 Easy 30-second workouts you can do at home.
The Mayo Clinic has advice for weighing your options regarding colon cancer screenings.
Robert Ashton, MD lists the foods that won't "frail" you.
Blogger Nancy Wurtzel explores whether or not a person ever be prepared to care for someone with Alzheimer's.
Thursday, August 14th
Dr. Kevin J. McLaughlin has surprisingly good news about fast food.
What is your bladder trying to tell you about your health?
Even if you have osteoarthritis, you can safely do this exercise routine.
Blogger Susan Tolles asks you if your fears are holding you back.
Friday, August 15th
Our video explains everything you need to know about breaking habits.
Dating with cancer: When do you talk about your diagnosis?
Blogger Sally Franz continues her rollicking series about marriage for the third time a 63 and becoming a stepmother.