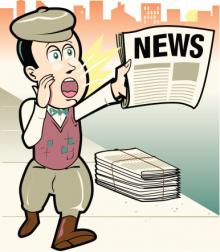 Coming Next Week! August 18th to August 22nd 2014
Here's a sneak preview of the articles, slideshows, and blogs we'll be posting during the coming week on ThirdAge, the biggest and best site for "boomer and beyond" women since 1997. As always, we'll bring you the latest information from top experts about maintaining a healthy body, mind, and spirit as you navigate both the challenges and the joys of being a ThirdAger.
In addition, be sure to come back every morning to check out the ThirdAge Exclusives, We write them after culling the most important new academic and government studies from around the world that are making news that day.
We're your partner in making your life the healthiest and best it's ever been. Here's to you!
Monday, August 18th
The Mayo Clinic has tips for cultivating contentment.
Learn how to handle dementia-related personality changes.
Pet supplements: Are they Fido's friend or foe?
Watch our video of a widow of Ebola virus victim.
Tuesday, August 19th
These are the five things you need to know about Multiple Sclerosis.
What's the best source of vitamins? Your plate, not your medicine cabinet.
It's summer storm season. Find out how to protect yourself from lightning.
Blogger Marijke Vroomen Durning RN explores why the Robin Williams news hit so many so hard.
Wednesday, August 20th
Communication isn't the key to successful personal relationships after all. Lynne D'Amico Ph.D. tells you what the key really is!
We let you in on five food-drug interactions you need to avoid.
Our video shows you four must-have medical tech devices for senior care.
Thursday, August 21st
Should you see a shrink? Sherrie Campbell Ph.D. has advice.
The National Institute on Aging has information to help you choose the right surgeon.
These are the best treatments for irritable bowel syndrome.
Friday, August 22nd
Could you be addicted to over-the-counter medications?
Our video gives you ways to cope with tech-related dry eyes.
Blogger Sally Franz starts a new series. This time, she'll regale us with tales from her reunion at Camp Deer Run where she spent childhood summers.