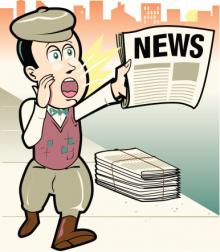 Coming Next Week! August 25th to August 29th 2014
Here's a sneak preview of the articles, slideshows, and blogs we'll be posting during the coming week on ThirdAge, the biggest and best site for "boomer and beyond" women since 1997. As always, we'll bring you the latest information from top experts about maintaining a healthy body, mind, and spirit as you navigate both the challenges and the joys of being a ThirdAger.
In addition, be sure to come back every morning to check out the ThirdAge Exclusives, We write them after culling the most important new academic and government studies from around the world that are making news that day.
We're your partner in making your life the healthiest and best it's ever been. Here's to you!
Monday, August 25th
Don't miss our inspiring ThirdAge Health Close-Up about stroke survivor Allison O'Reilly who suffered from Locked-In Syndrome. She says she felt as though she were buried alive!
Want to lose weight? Counting calories still works best.
Our video teaches you six easy stress busters.
Bruce Miller MD discusses the impact of epidemics on the "Global Village".
Blogger Sheryl M. Ness RN explains energy therapies for cancer survivors.
Tuesday, August 26th
This is the sex conversation you must have.
We have the answers to the five essential questions about long-distance caregiving.
Which is better, "senior" or "older adult"? Roger Landry MD explores why our word choices matter as we age.
Blogger Jed Diamond says the world is waking up to men's health.
Wednesday, August 27th
Gardening guru Melinda Myers gives you a lesson in preserving the fall harvest.
Do you have obsessive-compulsive disorder? Watch our video to find out.
Are second opinions necessary or not? Jack Maniscalco MD explores this important topic.
Blogger Laura Lee Carter talks about the difference between romance and reality.
Thursday, August 28th
We are launching an exciting new feature called "Solve the Medical Riddle: What's Wrong with Me?" In the first of four installments Marie Savard MD begins her diagnosis of a patient and invites you to guess what the condition might be. Come back each week until the diagnosis is finally revealed!
The Nation Institutes of Health helps you choose the right fitness trainer.
Learn about safe and effective alternative treatments for chronic pain.
Blogger Nancy Wurtzel shares the five lessons she learned from her years as an Alzheimer's caregiver.
Friday. August 29th
The summer bug battle continues! Learn how to protect yourself.
Thinking of having a little something done? Our video helps you choose the right plastic surgeon.
Wise Widow blogger Audrey Pellicano RN reminds us that August 30th is Grief Awareness Day and offer comforting advice for those in mourning.