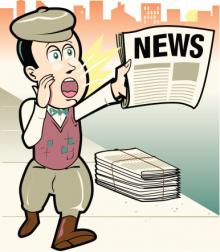 Coming Next Week! July 14th to July 18th 2014
Here's a sneak preview of the articles and blogs we'll be posting during the coming week on ThirdAge, the biggest and best site for "boomer and beyond" women since 1997. As always, we'll bring you the latest information from top experts about maintaining a healthy body, mind, and spirit as you navigate both the challenges and the joys of being a ThirdAger.
In addition, be sure to come back every morning to check out the ThirdAge Exclusives, We write them after culling the most important new academic and government studies from around the world that are making news that day.
We're your partner in making your life the healthiest and best it's ever been. Here's to you!
Monday, July 14th
Learn how to helping your loved one have a good doctor appointment.
Our video shows you seven sunscreen facts that will save your skin.
What's really keeping you from aging well? Dr. K.J. McLaughlin has the answer.
Be prepared in the even of a wildfire.
Tuesday, July 15th
Want to feel better about yourself? The xperts at the Mayo Clinic share four tip on how to do exactly that.
Here's how to stop procrastinating and start exercising!
Some supplements and OTC remedies can hurt your kidneys. Here's the list of what to avoid!
Blogger Susan Tolles warns you to beware of energy vampires!
Wednesday, July 16th
Watch our video to find out about a 10-item grocery list that makes three delicious summer meals.
The Food and Drug Administration has advice about the safe use of flea and tick products.
Boot camp training really works! Find out why.
Thursday, July 17
Learn what gluten-free really means.
As we age, the sense of smell can change. Here's how to deal with that issue.
Here are 12 things to do after your cancer diagnosis.
Blogger Marijke Vroomen Durning RN the words we use to describe mental illness.
Friday, July 18th
The chlorine in pool water can be disastrous for you hair. Wathc our video to learn tips for keeping your crowning glory healthy and shining all summer!
Don't miss this list of the ten documents every woman must have.
When blogger Sally Franz returned from her honeymoon after getting married for the third time, she discovered that her teenage stepson had come home to roost!