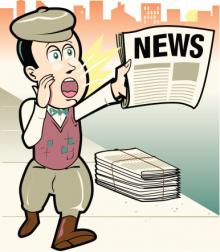 Coming Next Week! July 21st to July 25th 2014
Monday, July 21st
Can certain foods make you less anxious? The experts at the Mayo Clinic say the answer is yes!
The gym can be a very germy place. Here's how to avoid the bugs.
There's no place like home for living independently as you age. Learn how to adapt your house or apartment so you'll stay safe as the years go by.
Our video shows the nano laser peel treatment.
Blogger Nancy Anderson asks whether you see others as they are or as you want them to be.
Tuesday, July 22nd
The National Institutes of Health details the best treatments for peptic ulcer.
Don't miss this fascinating update on telehealth by Milton E. Drake Jr., MD !
Anti-aging expert Andrea Warshaw Wernick reminds you that time is precious.
Blogger Susan Tolles lists six steps to creating your beautiful legacy.
Wednesday, July 24th
Here are five steps to getting started in yoga.
Are these dieting phrases keeping you from losing weight?
Our video explains why you should get crucial vaccinations as you age.
Blogger Sheryl Ness RN lets you in on functional foods to give a boost to your wellness.
Thursday, July 25th
Learn how to avoid food poisoning.
Sara Gottfried MD tells you about 7 strategies to optimize your growth hormone and be your best at any age.
Could you have an anxiety disorder? If you think so, be sure to read this informative article from the National Institutes for Health.
Friday, July 26th
Are you a stress eater? Here's help from the Mayo Clinic.
Our video explains how to keep your eyes safe this summer.
Blogger Sally Franz begins her adventures a stepmother.