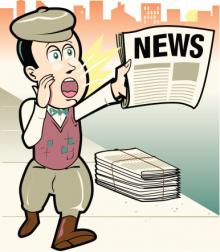 Coming Next Week! June 23rd to June 27th
Here's a sneak preview of the articles and blogs we'll be posting during the coming week on ThirdAge, the biggest and best site for "boomer and beyond" women since 1997. As always, we'll bring you the latest information from top experts about maintaining a healthy body, mind, and spirit as you navigate both the challenges and the joys of being a ThirdAger.
In addition, be sure to come back every morning to check out the ThirdAge Exclusives, We write them after culling the most important new academic and government studies from around the world that are making news that day.
We're your partner in making your life the healthiest and best it's ever been. Here's to you!
Monday, June 23rd
Having trouble sticking with A diet? Flipping your mental switch from "compliance" to "adherence" can help you achieve your weight loss goals once and for all!
If you literally have a pain in the neck, learn how to ease the agony and keep up with your active lifestyle.
Our video shows how you can overcome skin cancer.
Do you tend to fly off the handle too often? These anger management strategies will help you cool down.
Tuesday, June 24th
We have tips for safe online shopping, straight from the security experts at McAfee.
you're never too old to reap the health benefits of quitting smoking! The National Institute on Aging tells you how to kick the habit.
Are you setting off your hot flashes? Learn what your triggers are.
June is Cataract Awareness Month. Blogger Marijke Vroomen Durning, RN offers tips for prevention and treatment of this common eye disease.
Wednesday, June 25th
Many older American want to stay right in their own homes. We give you a checklist for safely aging in place
Watch our video to find out about dairy products for the lactose intolerant.
Don't ruin your healthy lifestyle It with these bad habits.
Blog Sheryl M. Ness, RN talks about the importance of friendships when you're living with cancer.
Thursday, June 26th
Hitting the road for some summer fun? Here's how to eat well during your travels.
Don't miss our information on what diabetics must know about counting carbohydrates.
Is your health information really private? Find out how to make sure no one can see it.
Blogger Jed Diamond offers three simple steps for reducing stress and living well.
Friday, June 27th
Our video teaches you simple ways to deal with an overactive bladder.
Learn the five facts seniors should know about dietary supplements.
Blogger Sally Franz has been taking us with her on her romantic saga of falling love and getting married for the third time at 63. Here's the final episode: Honeymooning on the San Juan Islands.