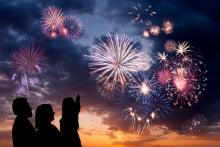 Coming Next Week! June 30th – July 4th 2014
Here's a sneak preview of the articles, slideshows, and blogs we'll be posting during the coming week on ThirdAge, the biggest and best site for "boomer and beyond" women since 1997. As always, we'll bring you the latest information from top experts about maintaining a healthy body, mind, and spirit as you navigate both the challenges and the joys of being a ThirdAger.
In addition, be sure to come back every morning to check out the ThirdAge Exclusives, We write them after culling the most important new academic and government studies from around the world that are making news that day.
We're your partner in making your life the healthiest and best it's ever been. Here's to you!
Monday, June 30th<-/strong>
Here's how to manage diabetic neuropathy, a potentially serious foot condition.
Watch our video to learn about ingenious ways people are using tattoos to conceal scars.
The National Institute of Senior Health has the straight skinny on fat.
Learn how to beat the odds of having the memory problems that go along with "menopause brain".
Tuesday, July 1st
Do you rely on drug store blood pressure kiosks? The FDA says that may not be a good idea.
You're never too old to have an underactive thyroid! Find out about symptoms and treatment for this condition.
Bug Off! We tell you how to keep summer insects at bay.
Blogger Diane Blum talks about "life in a sandwich." If you are a caregiver for an elderly loved one and you also still have kids at home, you know exactly what she means!
Wednesday, July 2nd
Is grabbing an energy bar for breakfast or snack a healthy habit? Yes, if you choose the right products.
Stress can be contagious. Watch our video to find out how to stop the spread of this emotional issue.
The Fourth of July kicks off summer party season. Have a good time ,but heed this advice from the National Institute on Alcoholism and Alcohol Abuse about avoiding drinking problems and dangers, including accidental drowning.
Blogger Laura Lee Carter shares excellent advice from the late, beloved Maya Angelou.
Thursday, July 3rd
The Centers for Disease Control urges you to make Independence Day your time to "Declare Your Freedom from Nicotine Addiction.
Do you frequent Farmers Markets? Good for you. Here are four terrific reasons to eat local, by Michael Fenster, MD.
Don't miss the final installment of blogger Sally Franz's ThirdAge Romance saga in which she regales us with tales of the final leg of her honeymoon. Ah, but the Cinderella story ends here. Next up, Sally's adventures as the stepmother of a teenage boy who unexpectedly comes to live with her and her new husband rather than stay with the ex-wife!
Friday, July 4th
Happy Fourth of July 2014 from all of us here at ThirdAge to you and yours! We hope you enjoy the long weekend. See you again on Monday!