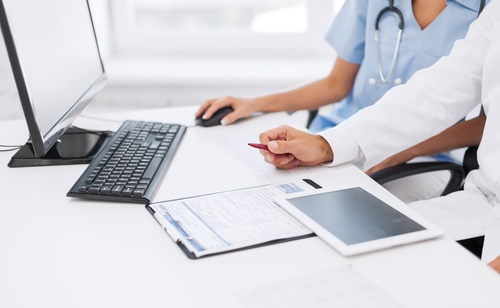 Medical Care
A Computer Program to Help Patients, Doctors and Caregivers
New software for medical records will help provide more personalized care for older patients, according to researchers.
A study published in eGEMs, a peer-reviewed online publication recently launched by the Electronic Data Methods Forum, details the enhanced Electronic Medical Record Aging Brain Care Software, an automated decision-support system that enables care coordinators to track the health of the aging brain and help meet the needs of patients and their informal caregivers.
The software captures and monitors the cognitive, functional, behavioral and psychological symptoms of older adults suffering from dementia or depression. It also collects information on the burden placed on patients' family caregivers.
"The number of older adults is growing rapidly. Delivering personalized care to this population is difficult and requires the ability to track a large number of mental and physical indicators," said Regenstrief Institute investigator Malaz Boustani, M.D., MPH, associate director of the Indiana University Center for Aging Research and associate professor of medicine at the IU School of Medicine. He is senior author of the new study. "The software we have developed will help care coordinators measure the many needs of patients and their loved ones and monitor the effectiveness of individualized care plans."
According to a news release, the software application helps care coordinators, who, working with physicians, social workers and other members of the health care team, create a personalized care plan. The software's built-in engine tracks patient visits and can be used to generate population reports for specified indicators such as cognitive decline or caregiver burnout.
Researchers said their efforts were supported by awards from Novartis Pharmaceuticals, the National Institute of Mental Health and the Agency for Healthcare Research and Quality.