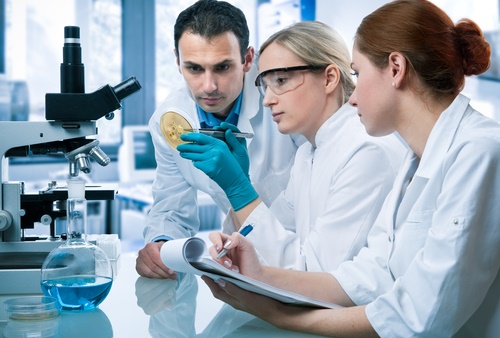 Cancer Center
Defeating Aggressive Cancers
Researchers are drawing closer to a drug that attacks cancer stem cells in some forms of the disease. That medicine could treat an element in tumors that is believed responsible for metastasis and drug resistance.
The team of investigators, led by experts from the Cancer Research Institute at Beth Israel Deaconess Medical Center (BIDMC), in Boston, identified an "inhibitors" of the Pin1enzyme. This inhibitor could work in patients with acute promyelocytic leukemia (APL) and triple negative breast cancer.
According to a release from BIDMC, the discovery demonstrates that the vitamin A derivative ATRA (all-trans retinoic acid), a treatment for APL that is considered to be the first example of modern targeted cancer therapy, can block multiple cancer-driving pathways and, at the same time, eliminate cancer stem cells by degrading the Pin1 enzyme.
The findings, published in Nature Medicine, indicate a promising new way to fight cancer – particularly cancers that are aggressive or drug resistant.
The authors also tested ATRA in triple-negative breast cancer, one of the most aggressive types of breast cancer. They discovered that ATRA-induced elimination of Pin1 also potently inhibits triple-negative breast cancer growth in human cells and in animal models by simultaneously turning off many oncogenes and turning on many tumor suppressors.
These new results, say the authors, provide a rationale for developing longer half-life ATRA or more potent and specific Pin1-targeted ATRA variants for cancer treatment.