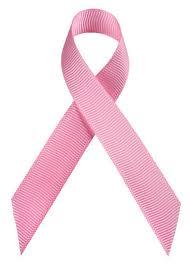 Breast Cancer
Doubling "Progression-Free Survival" of Breast Ca Patients
The amount of time patients with hormone-receptor–positive breast cancer were on treatment without their cancer worsening, which is called "progression-free survival", was effectively doubled in women with advanced breast cancer who took the experimental drug palbociclib. That was the result of the final clinical trials conducted by researchers from the Revlon/UCLA Women's Cancer Research Program at Jonsson Comprehensive Cancer Center on the campus of the University of California, Los Angeles. The findings were announced at the American Association for Cancer Research annual meeting in San Diego.
A release from the university written by Shaun Mason reports that palbociclib (PD 0332991) is an investigational drug that Pfizer Inc is developing. The preclinical work testing palbociclib in human breast cancer cells growing in culture dishes showed very encouraging activity, specifically against estrogen-receptor–positive (ER+) cancer cells.
This discovery prompted a clinical study collaboration with Pfizer led by Dr. Richard Finn, associate professor of medicine at the Jonsson Cancer Center. The phase 1 study built on laboratory work from the Translational Oncology Research Laboratory, which is directed by Dr. Dennis Slamon, professor of medicine at the Jonsson Cancer Center and director of the Revlon/UCLA Women's Cancer Research Program.
The preclinical observations were moved into a phase 1 clinical study led by Finn and Slamon at UCLA. The study was designed to determine the doses and initial safety results of combining palbociclib with letrozole, a commonly used drug for advanced ER+ breast cancer. Once the phase 1 study was completed, the phase 2 study was performed in 165 postmenopausal breast cancer patients with advanced ER+, HER2- disease.
The release quotes finn as saying, "By combining the test drug, palbociclib, with the standard drug, letrozole, we demonstrated a dramatic and clinically meaningful effect on progression-free survival in women with ER+ advanced breast cancer. We are gratified and excited that these results confirm the preclinical work we began at the Translational Laboratory."
As the primary endpoint of the study, progression-free survival was 20.2 months for patients who received palbociclib plus letrozole, and 10.2 months for those who received letrozole only. The progression-free survival results indicated a 51 percent reduction in the risk of disease progression with the addition of palbociclib to letrozole.
"Our final results very much validate the Translational Laboratory approach," Slamon said. "By identifying the effective treatment targets in the correct patients, we advance personalized cancer treatment that we hope will greatly improve outcomes for this group of women with breast cancer. These results are as exciting as the initial results we saw for trastuzumab (Herceptin) in HER2+ breast cancers but represent a new approach for women with advanced ER+ breast cancer. This group is different from the women with HER2+ breast cancer, and comprises approximately 60 percent of all advanced breast cancer patients, compared with 20 percent with HER2+ cancer."