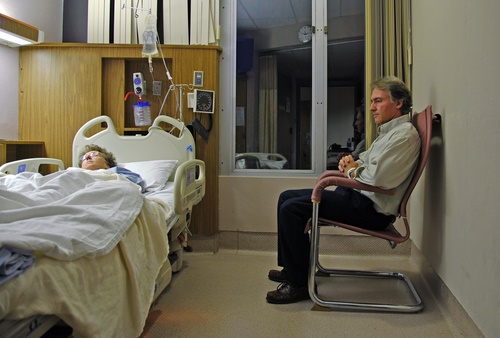 Caregiving
Dying Patients Don't Always Want a Longer Life
When it comes to end-of-life choices, patients with advanced cancer valued avoiding severe pain or dying at home over extending their life by one year or receiving high-quality health care, research has shown.
Investigators from the Lien Centre for Palliative Care (LCPC) and collaborators from the National Cancer Centre Singapore, published their finding in the journal Palliative Medicine.
A team led by Professor Eric Finkelstein and Assistant Professor Chetna Malhotra from the LCPC in Duke-NUS Graduate Medical School (Duke-NUS) surveyed patients with stage IV cancer and their informal caregivers to find out more about their end-of-life preferences.
According to a news release from Duke-NUS, participants were asked to choose their most-preferred end-of-life scenarios out of a series of options that included years of life remaining, degree of pain, place of death, the level of burden on caregivers and the quality of health care. Additionally, they also were asked about how much they were willing to pay for what they wanted.
They found that patients' willingness to pay to extend their life by one year was valued at S$18,570, their willingness to pay to avoid severe pain S$22,199. The value of dying at home was S$31,256, and their willingness to pay to receive a high-quality health-care experience S$16,191.
On the other hand, caregivers were willing to pay greater costs for an extension of the patient's life.
Finkelstein believes these results suggest that health insurers and physicians may be putting too much emphasis on life extending treatments for these patients. He notes, "Results highlight the importance of pain management, supporting home deaths, and addressing other end-of-life concerns, in addition to efforts to extend life."
Malhotra added that the differences in patients' and caregivers' willingness to pay suggest the need for eliciting patient preferences directly during treatment decision making as opposed to relying on caregiver input. "We hope this research helps foster greater communication between patients, caregivers, and doctors."
The team is planning to extend this research to test patient "decision aids" that can help ensure that patients' end-of-life experience is consistent with their preferences.