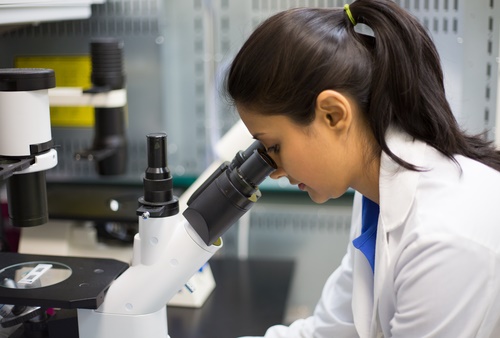 Medical Research
Parkinson's Disease
Encouraging News about Parkinson's
Researchers have discovered an interaction in neurons that contributes to Parkinson's, and new drugs under development may block the process.
The researchers, from the University of Alabama at Birmingham, has shown that the most common genetic cause of Parkinson's disease — a mutant LRRK2 kinase enzyme — contributes to the formation of inclusions in neurons, resembling one of the hallmark pathologies seen in Parkinson's disease. These inclusions are made up of aggregated alpha synuclein protein, which — the research also shows — can be prevented from forming by using two LRRK2 kinase inhibitor drugs now being developed for clinical use.
The interaction between mutant LRRK2 kinase and alpha-synuclein "may uncover new mechanisms and targets for neuroprotection," the researchers write in a recent Journal of Neuroscience paper. "These results demonstrate that alpha-synuclein inclusion formation in neurons can be blocked and that novel therapeutic compounds targeting this process by inhibiting LRRK2 kinase activity may slow progression of Parkinson's disease-associated pathology."
The potential clinical applications for novel neuroprotection strategies in LRRK2-linked Parkinson's need to be tested in other preclinical models of Parkinson's disease, say the researchers, led by corresponding author Laura A. Volpicelli-Daley, Ph.D., and senior author Andrew B. West, Ph.D., Center for Neurodegeneration and Experimental Therapeutics, UAB Department of Neurology.
"These data give us hope for the clinical potential of LRRK2 kinase inhibitors as effective therapies for Parkinson's disease," Volpicelli-Daley said. "The LRRK2 kinase inhibitors may inhibit the spread of pathologic alpha-synuclein, not only in patients with LRRK2 mutations, but in all Parkinson's disease patients. Future studies to validate the safety and efficacy of the LRRK2 inhibitors will be necessary before testing the inhibitors in human clinical trials."
Besides Parkinson's disease, alpha-synuclein also plays a central role in development of dementia with Lewy bodies and multiple system atrophy, and it is associated with Alzheimer's disease and other neurodegenerative disorders.