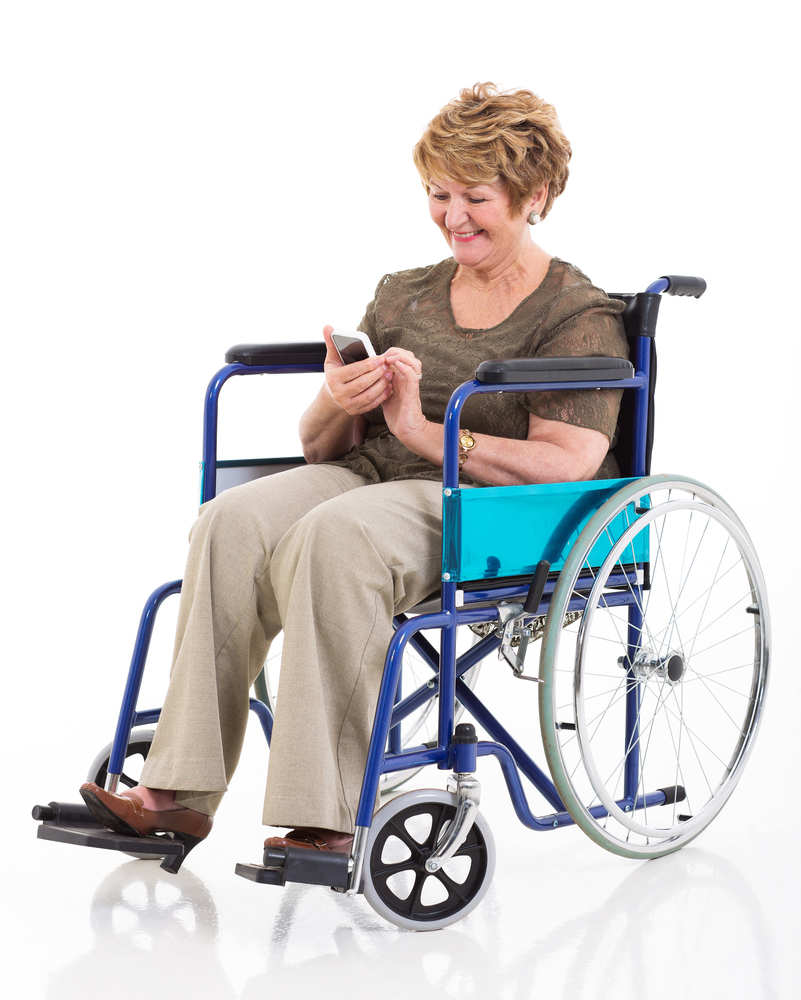 Essential Apps for People With Limited Mobility
Smartphone apps have revolutionized the way we go about our everyday lives. Whether you need directions, advice about local restaurants, or are trying to find the weekend weather forecast, as they say in the Apple commercials, "There's an app for that". Here is a list of apps specifically designed for people with mobility challenges to help make their day-to-day lives easier.
Parking Mobility for iTunes and Android = Free
When you see a vehicle parked illegally in a handicap accessible space, simply launch the app, take three photos and hit submit. It will alert your city in less than two minutes and they will handle the matter that may include issuing a parking citation. You can also share, find and suggest accessible parking locations anywhere in the world. Simply tap the map pin and you can quickly see that parking location's details including number of spots, rear or side accessibility, cost etc.
Special Phone for Itunes = .99 cents
This app was produced specifically for people with mobility challenges in order to make calling friends, family and loved ones fast and easy. To make a call, simply open the app, type in the number on the magnified keypad and shake the phone or press call. For speed dialing, users can save up to 6 contacts, which can be reached through shaking the phone once for Contact 1, twice for Contact 2 etc. The voice-activated function says the contact's name and the phone dials automatically. It also has the capability to recognize voice commands in different languages and dialects.
Help Me Now! GPS Phone Tracker for iPhone = Free
The GPS tracking device in the app will send a message to your selected contacts telling them your location if you are ever lost or need help in an emergency. This is not only beneficial for individuals with mobility challenges but also those going on camping trips.
iAdvocate for iPhone = Free
Developed by Syracuse University, this app helps parents share and develop specific learning strategies for children with learning disabilities. The parents can then work collaboratively with the child's school and teachers to improve their overall education experience while making sure the child's needs are met.
HearYouNow for iPhone = Free
Allows people with limited hearing abilities to increase the volume of sounds around them. Using a pair of headphones, users can have presentations, TV shows or even just the sounds inside their home relayed to their smartphones in real-time.
Big Launcher for Android = $10.00
Makes the smartphone more accessible by allowing the user to customize the size of everything on their screen, such as icons, text size and even the battery charge indicator. This app is suitable for seniors, children, and individuals with vision and mobility issues. There is even an SOS button with a geo location function that provides your exact location in case of an emergency.
TalkBack for Android = Free within your phone
The app is an accessibility service that helps blind and vision-impaired users interact with their devices. TalkBack adds all spoken, audible and vibration feedback to your device. It is already installed in the user's android phone; simply turn it on from the accessibility section in your settings.
The National Mobility Equipment Dealers Association (NMEDA) is an advocate of mobility without limitations and is committed to providing the ultimate in safe and reliable adaptive transportation through our Quality Assurance Program. For more information on NMEDA, visit www.nmeda.com or connect with our Facebook, Twitter or Pinterest page.