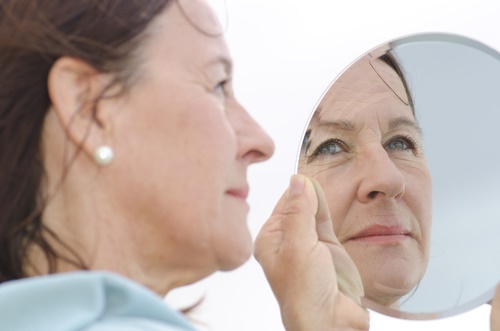 Skin
Skin Health
Expert Advice on Adult Acne
Acne, often thought of as confined to the teen years, can be frustrating and even embarrassing for adults. Here, from the American Academy of Dermatology, is an explanation of why it happens, and what you can do about it:
Some adults continue to get acne well into their 30s, 40s, and even 50s, the AAD says. It is even possible to get acne for the first time as an adult. Dermatologists call this "adult-onset acne, " It is most common among women going through menopause.
The AAD says that women tend to get adult acne more than men. Likely factors include fluctuating hormone levels; birth control pills; peri-menopause; and menopause.  The association also says that researchers have found a relationship between stress and acne flare-ups.  Family history may also be a factor, especially if a close blood relative has had acne.
In managing acne, the AAD says it's important to choose your skin and hair care products carefully. You need to see at least one of these phrases on every product you're considering: non-comedogenic; oil-free; won't clog pores; non-acnegenic. This goes for all your skin care products, including moisturizer, cleanser and sunscreen.
Acne can be a side effect of some medicines, the AAD says. If you suspect that a medicine is triggering your acne or making it worse, continue taking the medicine — but talk with the doctor who prescribed it. If acne is a possible side effect, the association says, see if a different medicine is available.
A dermatologist is your best bet for treating stubborn cases of acne. A skin specialist may use two or more treatments. With specialized treatment, the AAD says, virtually every case of acne can be controlled.
For more information about skin health, visit www.aad.org.