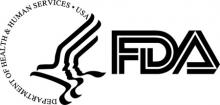 The FDA May Not Know Enough About the Drugs It Approves
Although many of us assume that the federal Food and Drug Administration (FDA) bases its approval of drugs on solid evidence, that may not be the case, a new study shows.
Researchers from the Yale School of Medicine found that between 2005 and 2012, the clinical trials used by the FDA to approve new drugs varied widely in their thoroughness.
The study, published in JAMA, is the first systematic analysis of the standards used by the FDA in making decisions about drug approval. Those standards, the researchers said, were often not comprehensive.
"We found that during the study period, more than one-third of the drugs were approved on the basis of a single trial, without replication, and many other trials were small, short, and focused on lab values rather than clinical endpoints like death," said first author and Yale School of Medicine student Nicholas S. Downing.
The investigators focused on 188 drugs approved over the seven-year period. In addition to the varying quality of evidence, just 40 percent of approvals dealt with new drugs that were better for a particular condition than existing drugs.
Downing said survey data shows that patients expect drugs approved by the FDA to be both safe and effective. "Based on our study of the data, we can't be certain that this expectation is necessarily justified," he said.