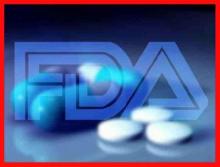 FDA Warning About OTC Laxatives
The Food and Drug Administration is alerting consumers that over-the-counter laxatives with sodium phosphate, marketed as Fleet, are potentially dangerous if dosing instructions or warnings on the Drug Facts label are not properly followed or when there are certain coexisting health conditions including kidney disease, heart problems or dehydration. People over 55 are also at increased risk. An article on the FDA page for consumers notes that there have been "dozens of reports of serious side effects, including 13 deaths" with these laxatives.
The article says that the label of sodium phosphate laxatives states that they should be used as a single dose taken once a day, and the products should not be used for more than three days. Equally important, consumers who do not have a bowel movement after taking an oral or rectal dose should not take another dose of the product.
The new FDA warnings are not currently in the Drug Facts label and apply to both people with inflammation of the colon as well as those who are taking diuretics, ACE inhibitors used to lower blood pressure, ARBs to treat high blood pressure, heart, or kidney failure, and nonsteroidal anti-inflammatory drugs (NSAIDs) such as ibuprofen, aspirin, and naproxin.