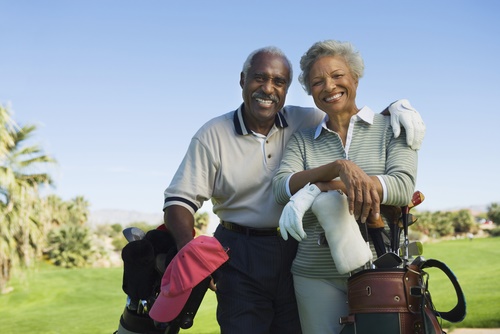 Relationships & Love
Finding Your Perfect Spring Match
the kinds of people they are attracting, or how of their own habits or ways of thinking led to unsuccessful relationships in the past. Here, Kailen Rosenberg, who has worked as a relationship expert with Oprah Winfrey and hosted an award winning series Lovetown, USA, offers six tips to help you have a romantic season this spring and the rest of the year:
1. Fall in love with YOU! Write down what you most love about yourself. Post it on your mirror or your refrigerator! Focus on your strengths, be aware of and compliment your unique gifts daily.
2. Prepare a list – from the inside out – of everything you are looking for in a mate. And then ask yourself honestly, "How do I match up?"
3. Take a close look at something that is holding you back and tackle it head on for 30 days. Make a goal like improving your diet or activity level or managing your schedule so you have time for yourself. Schedule and/or be intentional about making small changes into your daily routine and reward yourself with something fun at the 30-day mark.
4. Mix it up! Go to a different gym, restaurant, library, grocery store etc. or take a class in something you are interested in. Switch up your schedule. Expose yourself to new groups of people and new places. You'd be surprised where love can find you.
5. Pay close attention to people you meet. Look people in the eyes. Smile at people. Take your time in life and be observant. Open yourself to new experiences and people. Watch for traits that you appreciate and want in your next relationship – and especially pay attention and take note of those you don't.
6. Be open-minded. Try not to pre-judge people. If your type is tall, dark and handsome, don't rule out the sweet, light-haired man that is your height. People have many layers and it's good to push beyond what you've been attracted to in the past and open yourself to experiencing something new. You never know what sort of package the love of your life will come in.
Kailen Rosenberg is CEO and founder of The Love Architects, an elite matchmaking firm. She is a Masters Certified Life Coach, renowned relationship expert, elite matchmaker, and Love Ambassador for OWN (Oprah Winfrey Network), as well as the author of Real Love, Right Now: A 30-Day Blueprint for Finding Your Soul Mate (click here to order). Find out more about Kailen and her work at her website, www.thelovearchitects.com.