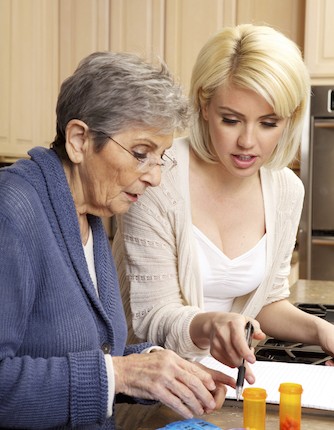 Senior Health
Four Things to Know About Memory Care
It's more than just assisted living.
Memory care is more than just a room. Memory care is a program, a way of life. In a memory care program, staff members are trained to care for residents with cognitive issues and to help them with daily living tasks. The activities are aimed at enhancing their physical, social, emotional, spiritual and intellectual life.
Loved ones will feel secure.
Memory care eliminates worry and anxiety for family members who may have taken care of the resident on top of their own daily tasks. A staff is not only there for the resident, but also to act as support to the family members. Don't be afraid to share your ideas or resources with staff, or lean on them for support.
Memory care centers improve the quality of life.
Communities with memory care programs have reported a higher quality of life in a numerous areas, including reduced medication and medication side effects; fewer falls, injuries, and hospital visits; increased nutrition and wellness; and greater independence and social interaction.
Research is very important when choosing memory care.
It's important to do your research to make sure you are choosing the right fit for the individual. Before you make your final decision, consider your loved one's individual needs, as well as features and treatments available at the community, their policies, their security and safety, what on-site staffing is available and whether you and your loved one have an overall positive impression of the facility.
Emma Lavengood is a communications staffer for Samaritas Senior Living, a care organization in Michigan with locations in Bloomfield Hills, Traverse City and Grand Rapids. To learn more, visit www.samaritas.org/seniors/memory-care.
Editor's note: You can also find facilities and programs across the United States by visiting www.eldercare.gov, a site provided by the U.S. Department of Health and Human Services.