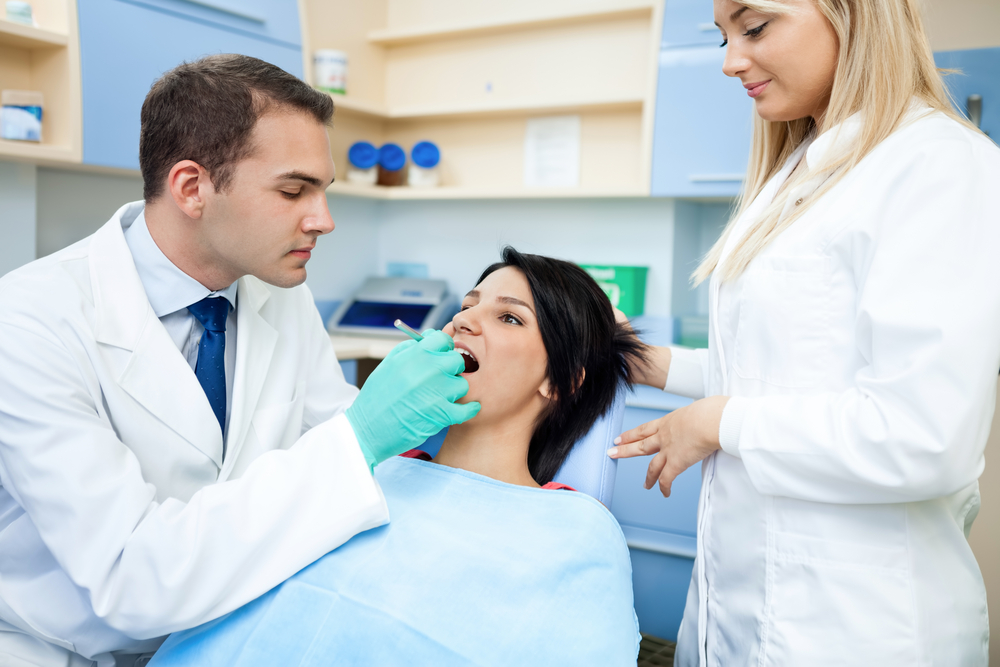 Dental Health
Oral Health
Getting the Most from Your Oral Healthcare Providers
Editor's note: This is the eighth in a series of articles on getting the most from the members of your healthcare team.
It used to be that if you went to the dentist, unless you needed some special work, the dentist took care of just about everything. But over the years, dentistry and its specialties have come into their own and you may see many people at your local dental office or clinic. Here's a primer of who does what.
Dental Assistants
Dental assistants are the people you see working side-by-side with the dentist. While specific duties may differ from state to state, dental assistants are generally trained to set up the dental office (sterilize equipment, ensure the right equipment and pieces are available), help the dentist with procedures, provide post-appointment instructions, and in some states, perform dental X-rays. Sometimes dental assistants also help with running the office, taking phone calls, setting appointments, and more.
Some states require that dental assistants follow certain programs and be licensed, but not all states do.
Dental Hygienists
Dental hygienists have more autonomy than dental assistants. They see patients in their own appointment time slots and are supervised by dentists in the office or clinic.
It is the dental hygienist who will clean your teeth and perform the initial dental check up and take dental X-rays, looking for obvious signs of problems with your teeth and gums. After the cleaning and check has been performed, usually the supervising dentist comes in to look over the X-rays and do another examination.
Dental hygienists also provide education on how to care for your teeth properly and how to prevent oral problems.
All states require that dental hygienists be licensed, following completion of a recognized dental hygiene program.
Dentists
Dentists are specialists in oral health. They diagnose and treat problems not only of the teeth, but also the gums and other parts of the mouth. When a dentist is examining your mouth, he or she is looking at your teeth, gums, cheeks, tongue, and palates. While dentists are known primarily for tooth care, they also can detect problems, such as oral cancer and other illnesses.
Some of examples of the work dentists perform are fillings, extracting teeth, and fitting dental appliances. Dentists can also prescribe certain medications, such as antibiotics and pain relievers (analgesics).
Some dentists specialize in certain areas, such as performing root canals (endodontist), surgery (oral and maxillofacial surgeons), treating children only (pediatric dentists), or fitting crowns and bridges (prosthodontists), to name a few.
Dentists must have graduated from an accredited dental school program and hold state licensing in all states. Dental specialists generally require further education.
Periodontists
A periodontist is a dentist who has received further training to specialize in preventing, diagnosing, and treating periodontal (gum) disease. They also insert dental implants.
While most dentists are comfortable treating some periodontal disease, they may choose to refer their patients to a periodontist for more specialized care.
Marijke Vroomen Durning RN has written articles, promotional material, and continuing medical education (CME) for health care professionals, as well as patient information sheets and articles for the general public. She has also co-authored several books. Her blog was chosen as one of the Top 10 Canadian Health and Fitness Blogs by SheKnows Canada. Please visit 101 Answers about Fibromyalgiaas well as MedHealthWriter.com and Marijke: Nurse Turned Writer.