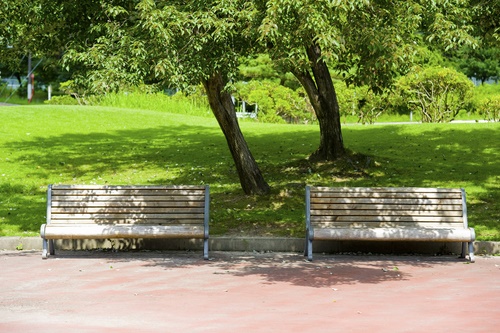 Senior Health
"Green" Environments Benefit Seniors
Everyone knows that natural environments can promote physical, mental, and spiritual healing. Now, though, research shows that certain kinds of environments are especially beneficial for seniors.
Research conducted by a University of Minnesota graduate student with a team in Vancouver, B.C., shows that green and "blue" spaces (environments with running or still water) are especially beneficial for healthy aging.
The study, published in Health and Place, showed that even small environments such as a koi pond or a bench with a view of flowers can benefit seniors.
In the study, green and blue spaces promoted feelings of renewal, restoration, and spiritual connectedness, according to a news release from the university. They also provided places for multi-generational social interactions and engagement, including planned activities with friends and families, and impromptu gatherings with neighbors.
"We zoomed in to everyday life for seniors between the ages of 65 and 86. We discovered how a relatively mundane experience, such as hearing the sound of water or a bee buzzing among flowers, can have a tremendous impact on overall health," says Jessica Finlay, a former research assistant on the project and lead author of the paper. "Accessibility to everyday green and blue spaces encourages seniors to simply get out the door. This in turn motivates them to be active physically, spiritually and socially, which can offset chronic illness, disability and isolation."
Finlay offers three tips for healthier aging:
Focus on your overall wellbeing: mental and social health are just as important as physical health when aging
Get out the door regularly, even if it's just to the end of the block and back
Prioritize everyday contact with nature – whether it's sitting in a park, listening to a water fountain, or looking at potted plants on a windowsill
The researchers interviewed adults aged 65 – 86 years who lived in Vancouver, B.C. All study participants were considered low-income, came from 8 different self-identified racial and ethnic groups, and experience a range of health issues.