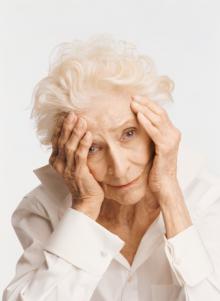 Mental & Emotional Health
A Healthcare Team Helps Women Beat Depression
A collaborative approach to depression counseling for women at obstetrics and gynecology clinics involving psychiatrists, clinicians, specialists, and depression care managers is an improvement over typical of mental health care at specialty clinics. That is the finding of a study done at the University of Washington and published May 7th 2014 in the journal Obstetrics & Gynecology. A release from the university notes that approximately one-third of American women list an obstetrician/gynecologist as their primary physician.
The study is the first to bring collaborative depression care to an obstetrics/gynecology or women's health care setting. Women were randomly assigned to receive the collaborative care intervention or typical care. Collaborative care helped decrease depression symptoms for most women by at least 50 percent after one year of treatment. Women who received collaborative care also were more likely to return for follow-up care and reported greater satisfaction with the care they received.
In the study, co- by UW professors and Susan Reed,Dr. Wayne Katon is.
The release quotes study leader Wayne Katon, a UW professor of psychiatry and behavioral sciences, as saying, "More women than men experience depression, and underserved poor and minority women have a greater chance of experiencing this disorder, Since many of these women seek depression care with a primary or specialty care provider, we wanted to offer more thorough care in a setting that's easier for these women to access."
The collaborative approach comprises counseling and greater patient engagement than is typical of mental health care at specialty clinics. The team meets weekly to review patient progress and provide treatment recommendations. The care manager follows up with patients.
"Collaborative care benefits the community not only by helping women with depression regain function in their lives, but also by lowering healthcare costs," said co-leader Susan Reed, a professor of obstetrics and gynecology and director of women's health at Harborview Medical Center. "We anticipate fewer women will go to emergency rooms for acute care problems related to mental health, and more women will be able to rejoin the workforce."
The approach, called "Depression Attention for Women Now," or DAWN, was tested at Harborview Medical Center and UW Medical Center's Roosevelt Clinic. Of the 205 participants, more than half were managing post-traumatic stress disorder as well as depression symptoms and many had low incomes and little or no health insurance. Nearly half were women of color.