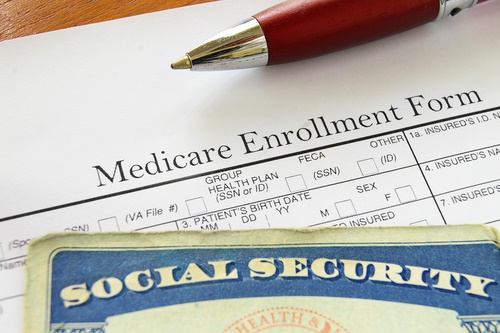 Money Matters
Help for Navigating The Medicare Maze
Navigating the Medicare system can be frustrating and even frightening for many people, but the National Council on Aging has created an improved site to make it easier.
The NCOA's www.mymedicarematters.org offers personalized tools and enrollment advice to anyone looking for Medicare information. According to a news release from NCOA, the site has always offered Boomers a "trusted and friendly guide to help them evaluate their individual needs, compare their options, enroll in a plan, and sustain the best coverage."
But the redesigned site, according Jay Greenberg, ScD, Chief Executive Officer of NCOA Services, LLC, is easier and more personal.  Here's how the site has changed:
Visual learning – Rather than long, dense blocks of information that are hard to digest, the site uses easy-to-follow infographics. According to the NCOA, research has found that people are more comfortable when information is presented visually and are likelier to electronically share the information with others.
Pick-your-situation navigation – Depending where they are in their "Medicare journey," consumers can choose different places to start.
People Like Me – Characters from different life situations guide users along the decision journey by sharing their stories and discussing the steps they took choosing Medicare coverages, the NCOA says.
'What Matters Today' blog – This feature keeps visitor up to date on small changes that could be overlooked. The blog will also talk about any misinformation that might be circulating about Medicare.
Enhanced MedicareQuickCheck® (MQC) – This visually-oriented feature offers visitrs a personalized report of their Medicare options, whether they are new to the process or already enrolled.
Resource Library – A new collection of resources including videos, easy to understand infographics, a glossary of Medicare terms, and FAQ partly based on questions MMM has received from consumers.
The NCOA says that as part of the MyMedicareMatters.org experience, consumers have always had an option of personal help enrolling in Medicare. For some, that may mean talking with their local State Health Insurance Program; others can receive one-on-one assistance from Benefits Advisors (licensed insurance agents) through the Aon Retiree Health Exchange, a competitive marketplace that helps guide retirees through the process of selecting and enrolling in healthcare coverage. This service is at no cost to the consumer – who only pays for the insurance they choose. The enhanced website makes reaching this help an even easier process.
"We, and our partners at Aon Retiree Health Exchange, want everyone who comes to MyMedicareMatters.org to get the best information specifically designed to help them evaluate their options," said Greenberg. "Medicare education is a priority for NCOA and Aon Retiree Health Exchange, so we are pleased that the enhancements to the site create such a comprehensive, hands-on education experience. MyMedicareMatters.org isn't just a one-stop source for information; it's a long-term resource for dealing with Medicare matters."
To learn more, visit www.mymedicarematters.org.