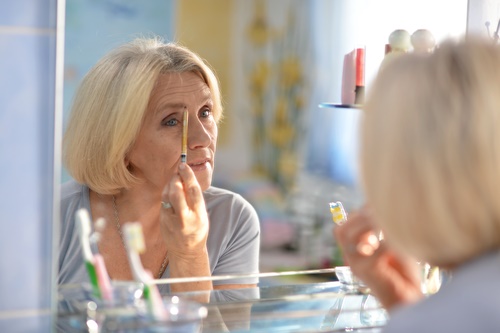 Skin
Skin Health
How to Get Great Winter Skin
For many people, winter may be the worst time of the year for their skin. It becomes dry, flaky, dull and itchy. The good news, though, is that there are a lot of things you can do to avoid winter skin all season long.
"There's no reason to have dull dry-looking skin in those holiday photos or when attending the parties," said Dr. Sanjiv Saini of MD Dermatology, who practices dermatology in Maryland.
Here are Saini's tips:
Use a humidifier. This will help keep your skin moist; dry skin in winter is often caused by low indoor and outdoor humidity. And a humidifier will help you breathe better. (Editor's note: Be sure to follow the manufacturer's instructions for cleaning your humidifier regularly.)
Watch what you eat. Some foods will add to the glow, while others will take away from it. Load up on fruits and veggies, especially mushrooms, which help to repair any damaged skin, and foods with vitamin D and B, which help fight the aging process and keep the skin from looking sallow. Finally, reduce your salt intake, since that can leave your skin looking puffy and dull.
Drink green tea. The antioxidants the tea help to fight inflammation.
Opt for red wine. The polyphenols help slow down the aging process. So when you attend the holiday party, opt for the red.
Get a facial. Having a professional facial done will help your skin to be less flaky and more radiant.
Consider microdermabrasion. Taking this professional step is an effective way to remove the dull-looking layer of skin.
Make sleep a priority. Not getting enough sleep can leave your skin looking dull and tired. It's important to get enough sleep each night to keep your skin glowing.  (For tips on how to make sure you get a good night's sleep, visit this link: http://www.nhlbi.nih.gov/health/health-topics/topics/sdd/strategies.
Find ways to de-stress. According to the American Academy of Dermatology, stress can have an effect on our skin, and even make such conditions as rosacea, acne, and psoriasis worse. It can also trigger fever blisters and dehydrate the skin. They also report that those who are stressed may neglect their skin. Find ways to de-stress though activities such as yoga, meditating, or journaling.
Soothe extra dry skin. Use aloe. You can buy pure aloe in a bottle, or cut off a piece of an aloe plant to squeeze some of the aloe out onto the skin.
Start sweating. When you sweat, your body releases toxins. Find an activity to do several times per week that will help you work up a good sweat.
For more about Saini's work, visit www.mddermatology.com.