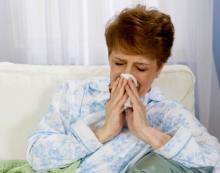 How to Have Healthy Air At Home
One of the best things about warmer weather: throwing open the windows to let in some fresh air. But that doesn't automatically mean that the air in your house is healthy, or even safe. If you want to keep your house a healthy place for you, your family and your pets, the American Lung Association has some suggestions:
If you haven't already, make your home a smoke-free zone. Don't let anyone smoke inside; if they want to inhale, they can go a safe distance away from the house, so smoke won't blow in through your windows.
Have a radon test, the ALA says. This colorless, odorless gas, the association says, causes lung cancer and can be found in any home. Testing kits are inexpensive; if you have a high level of radon, it should be fixed right away.
Keep humidity levels under 50 percent. If you need to, use a dehumidifier or air conditioner. But, the ALA says, be sure to clean equipment regularly. Otherwise, dehumidifiers and A/C units can become pollutants themselves.
If you have a leak or a drip, fix it. The ALA points out that any kind of standing water encourages the growth of mold and other pollutants.
Keep kitchen and garbage areas clean. Store and cover food, cover your trash and control pests, like cockroaches, Put away food, cover trash and use baits to control pests, like cockroaches. Dust from cockroaches can trigger allergy and asthma attacks.
Don't burn wood; it adds to both indoor and outdoor pollution, according to the ALA. Additionally, avoid hydronic heaters, also known as outdoor wood boilers. These devices water in a home, and they add soot to the air.
Don't use scented candles or fragrances to hide odors, the ALA says. That won't solve the problem. Find about the source of the odor, clean it up and ventilate.
Avoid toxic household cleaning products.
Exhaust fans should be in bathrooms. They'll remove moisture and gases.
Your kitchen should also have an exhaust fan to move air outside. Additionally, you can open a window while cooking to eliminate any fumes.
Gas appliances should vent completely to the outside, the ALA says. The association advises against using ventless stoves.
Have a technician give annual inspections to your stove, washer, dryer, and water heater.
Install carbon monoxide detectors. That is the only way you can detect the deadly, odorless substance.
Have gas or oil stoves, dryers and water heaters inspected by a qualified technician once a year. Install a carbon monoxide detector near your bedrooms.
If you paint or use hobby supplies or chemicals in your home, add extra ventilation. Open the windows and use a portable window fan to pull the air out of the room.
Add extra ventilation if you have paint or hobby supplies or chemicals. Open the windows and have a portable window fan to pull air from the room.
Never idle your car in an attached garage, even if the garage door is open.
For more information from the American Lung Association, visit www.lung.org.