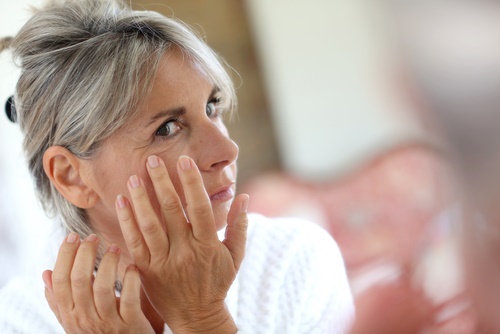 Skin
Skin Health
How to Win the Winter Skin Battle
Even though the first flakes haven't (officially) fallen, it's not too soon to start thinking about your winter skin. For many people, it's a time when skin dries out and becomes flaky, dull and even itchy. But it doesn't have to be that way. "There's no reason to have dull dry-looking skin in those holiday photos or when attending the parties," says Dr. Sanjiv Saini of MD Dermatology, in Glen Burnie, Maryland (www.mddermatology.com). "If you take the time to do things to keep your skin healthy, then it will maintain a great glow all winter."
Saini suggests the following:
Use a humidifier. This will keep your skin more moist – and help you breathe better as well.
Eat smart. Cut back on salt, which can puff up your skin.
Opt for red wine. The polyphenols help to protect the skin from aging. So when you attend the holiday party, opt for the red.
Get a facial. When you have a professional facial done it will help to reduce the flaky skin and create a more radiant look.
Consider microdermabrasion. Taking this professional step is an effective way to remove the dull-looking layer of skin so that the glowing skin can emerge.
Make sleep a priority. Not getting enough sleep can leave your skin looking dull and tired. It's important to get enough sleep each night to keep your skin glowing. Also, consider adding room-darkening shades to your room to help you avoid any ambient light that may lead to losing sleep.
Find ways to de-stress. According to the American Academy of Dermatology, stress can have an effect on our skin, and even aggravate conditions such as rosacea, acne, and psoriasis. It can also trigger fever blisters and dehydrate the skin. Techniques such as yoga, meditation or journaling can help.
Soothe extra dry skin. If you already have skin that is very dry or flaky, use aloe. You can buy aloe in a bottle or pick up a plant and cut off a piece to squeeze some of the aloe out onto the skin.
Sweat. When you sweat, your body releases toxins, and that's a good thing. Find an activity to do several times per week that will help you work up a good sweat.
"Nobody wants skin they feel like hiding all winter long, especially when we are so social during the holidays," added Dr. Saini. "Keep these things in mind and do some of them. You may just be surprised at what a glowing difference it makes to your skin. And you'll likely enjoy those holiday photos a lot more!"