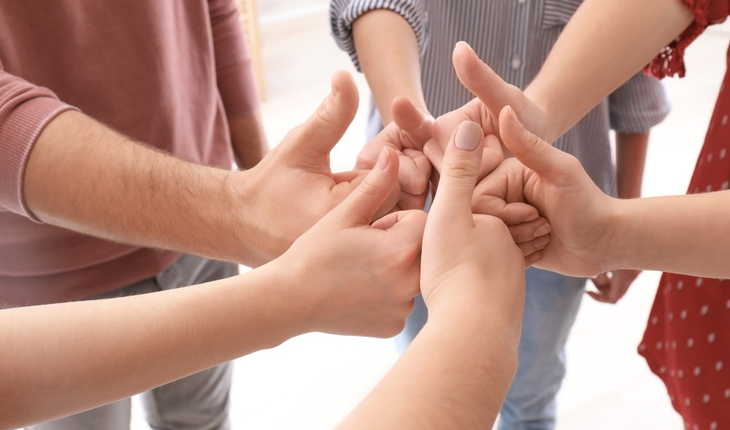 Cancer Overview
If You Have Cancer, You Need All the Support You Can Get
When we receive a cancer diagnosis, most of us will feel frightened and vulnerable, as I did when I received my own diagnosis.  If you have a supportive family and caring doctors, you'll need them. But if you don't, it's important to find as many sources of support as you can.  While I have always had a loving family and caring friends, they really could not understand what I was going through as a cancer patient.
Here are some ways to find even more sources of support:
Tell people.  The first thing I did after my breast cancer diagnosis was to tell everyone I spoke to, and I gave them permission to tell anyone they wanted.  My thinking was that the more people they told, the fewer I would have to tell.  But I had an unexpected side benefit: Since breast cancer is so common, friends of friends appeared, offering advice based on personal experience. Through them, I got recommendations for doctors; a new form of imaging that helped me avoid mastectomy; a nutritionist; a life coach; and an amazing support community.
Join support groups. Someone I hadn't met, a friend of a friend, told me to go to the breast cancer support group at the Cancer Support Community (CSC).  CSC has 55 offices throughout the U.S. and offers free services to all types of cancer patients, their families, and caregivers.  This group helped me immeasurably—not only with understanding and support, but also with information.  They told me where to go to find the information I needed, and what questions I should ask my doctors.  It was from their recommendations that I chose my doctors and learned ways to handle the serious side effects of treatment.
Get online support. I also joined an online support group at www.breastcancer.org.  This group is international, so I learned things that I did not learn from my doctors or the CSC. Thanks to them, I kept my hair using cold caps, even though the chemical I was given had a 100% chance of hair loss, and about a 17% chance that the hair loss would be permanent. I learned about a program that reduced side effects of chemotherapy using fasting, ways to protect my nails, to prevent neuropathy, mouth sores, and much more.
Listen to audio programs. Someone in my support group recommended a set of CDs for fighting cancer.  When I would be awake and worrying at night, I would listen to the CDs and my attitude would shift so that I could sleep. For example, instead of viewing chemotherapy as a poison, the CDs had me view it as a magic elixir of health.
Don't face it alone. Other sources of support included my late Chihuahua, Mr. Tude, who provided a warm and furry bundle of love to cling to in my bed of suffering. Many breast cancer patients receive tremendous support from their pets who, unlike people, never say the wrong thing.  I was also very grateful that I had been attending a meditation group for many years, which had given me the tools to manage my thoughts and feelings so I would not be swept away by fear and anger.
Like any serious illness, cancer can be devastating physically, emotionally, and sometimes financially.  My advice is not to try to face it alone.  Help is there if you reach out.
Maker, Ph.D., a breast cancer survivor, wrote a comprehensive guide to help women navigate through the complexities of breast cancer and empower them as patients, which includes discussions of how to find support, comfort and avoid feeling lonely, in her book  The Thinking Woman's Guide to Breast Cancer.