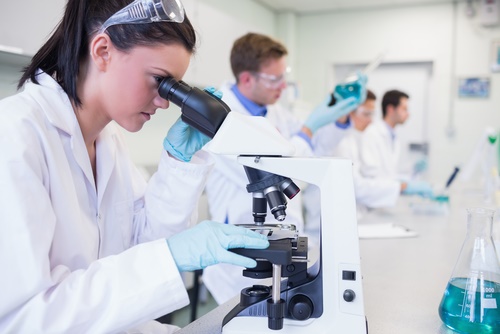 An Improved Approach to Global Health
A new and radically different approach is needed to deal with infections on a global basis, an expert says.
"What often seems like an abstract notion becomes very concrete when a deadly virus previously contained in Western Africa infects people on American soil," said Wondwossen Gebreyes, professor of veterinary preventive medicine at The Ohio State University. "It does create a certain sense of urgency and awareness that this world is much smaller than we think."
In his paper, published in the journal PLOS Neglected Tropical Diseases, Gebreyes, called for speeding up efforts to put "One Health" into action. "One Health" is a strategy that aims to understand the links between animal health, human health and the environment.
Approximately 75 percent of emerging infectious diseases are zoonotic – i.e. transmitted from animals to humans. They include ebola, which originated in bats; and the 2009 H1N1 flu pandemic, which began in pigs.
"To attain a true One Health approach, we need broad recognition of the interconnectivity among the health of humans, domestic or wild animals and the environment, which are all closely linked by the pathogens that they share," Gebreyes wrote.
As part of that effort, Gebreyes has spearheaded a partnership between Ohio State and academic institutions and service agencies in Ethiopia designed to create collaborative efforts in teaching, research and outreach by embracing the principles of One Health. Three issues have topped the agenda to date: improved screening and treatment for cervical cancer; a roadmap for the prevention and control of rabies as a model for the One Health platform; and improvements in environmental health, food safety and food security.
"Rabies is the year-round Ebola of Ethiopia, as it regularly kills people – particularly the young. It is 100 percent fatal if interventions such as vaccines and awareness are not implemented," Gebreyes noted. "We consider this partnership a model for how to build effective, sustainable capacity."