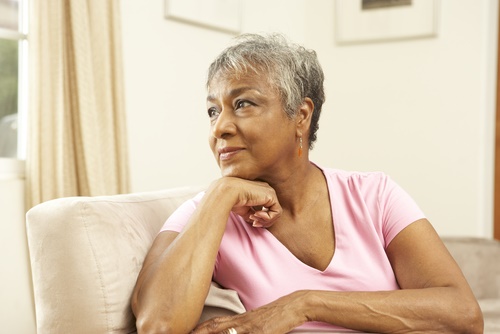 Cancer Overview
Lung cancer
Improved Quality of LIfe for Lung-Cancer Patients
African-American and older patients with advanced lung cancer can be effectively treated with a new, federally approved therapy, according to researchers from the University of Cincinnati. Such patients are not good candidates for chemotherapy.
The findings were published in the journal Libertas Academica.
The treatment the researchers focused on is gefitinib, a drug that's already used to treat other kinds of cancer. The study looked at the effect of the drug on patients with non-small cell lung cancer, which does not have many treatment options.
Non-small-cell lung cancer is any type of lung cancer other than small-cell lung cancer—the most common type of the illness.
For the study, researchers looked at 12 patients who had advanced non-small cell lung cancer. The patients had a poor prognosis but hadn't undergone chemotherapy. The investigators evaluated the participants in terms of the response rate to gefitinib as well as progression-free survival, overall survival and quality of life.
The average age of the patients evaluated was 69 years, and the average length of treatment was about 62 days.
The researchers found that the average overall survival for the population evaluated was almost five months. Progression-free survival was about three months, and quality of life scores were higher in African Americans than they were in Caucasians and older patients.
"Gefitnib is an overall active and well-tolerated therapy for this subgroup of patients with a poor prognosis and was found to improve quality of life," says Nagla Karim, MD, PhD, associate professor in the division of hematology oncology at the UC College of Medicine. "In spite of the small number of patients in the study, our results suggest that older patients and those who were African Americans had higher quality of life scores and felt this treatment improved their outcomes. This study may provide evidence that gefitnib could be an option for therapy in this subgroup of patients for which chemotherapy is not recommended."
This study is funded in part by AstraZeneca, which markets gefitinib under the trade name Iressa. Karim cited no conflict of interest.